T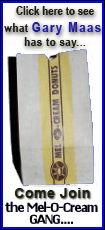 he last to leave services one recent Saturday morning, the 80-year-old woman was fatally shot in the head inside her car in the parking lot at St. Dominic Catholic Church, an apparent robbery victim. Too upset to return, her family held her funeral at a suburban church instead.
Her death Jan. 23 has left residents of this northeast Ohio city of about 73,000, which has shrunk by more than half in the last four decades, wondering if it will ever really turn the corner on years of decline.
Mob turf wars in the 1950s and '60s earned Youngstown the nickname of the "bomb city" for all its car-bomb murders.
Bruce Springsteen put the city on the map again in 1995 with his song about the collapse of its once-mighty steel industry. Just two years ago the city earned another unwanted distinction, this time by Forbes magazine, as one of "America's Fastest-Dying Cities."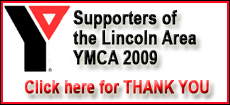 Mayor Jay Williams has led a campaign to clear out swaths of vacant houses and buildings to open up space to make Youngstown greener, cleaner and safer, part of an effort that has been described as "shrinking toward prosperity." Homicides dropped sharply last year, to 24, giving some a new optimism.
But the gunshot killing of an elderly woman on church grounds and a surprise uptick in homicides -- five already this year -- have left many people frustrated and angry.
"The slaying of an 80-year-old churchgoing lady has shaken Youngstown to the core," The Vindicator editorialized. Having praised the city for a drop in crime, the newspaper said: "Perhaps we were premature in our applause."
The newspaper said it was troubled by comments by city officials that random crimes such as the church homicide may be impossible to stop, even if true.
An 18-year-old man with previous arrests was arraigned Monday in the death on murder and robbery charges but did not enter a plea.
Williams says he has not sensed a loss of confidence in the "shrink to grow" initiative that has resulted in the demolition of more than 1,300 structures since 2005, with 300 more to be torn down this year.
"You've got to get beyond the perception of this being an unsafe city and the only way to do that," says his community development director, William D'Avignon, "is to remove the blight, and we've been as aggressive as we possibly can in doing that."
The neighborhood around St. Dom's, an imposing block-long church decorated with the images of Dominican saints, was once populated by those working in steel mills that disappeared in the 1980s. It is now pockmarked by empty lots and abandoned single-family homes, some with the boarded-up doors kicked off. Homeowners are giving way to government-subsidized renters.
Youngstown's effort at transformation has reached the church neighborhood. Nineteen structures, mostly homes, have been targeted for demolition on its street; three have already come down.
Bob Gray, 62, who ushers at St. Dominic, where he was baptized, says he believes any plan to rejuvenate the city must begin with even tougher anti-crime efforts.