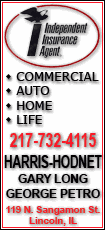 The new indictment only adds charges based on the same allegations the Blagojeviches have faced for months, including scheming to sell or trade the Senate seat vacated by President Barack Obama's election to the White House and a variety of political fundraising abuses.
The new charges are an attempt by prosecutors to ensure that a legal controversy now before the U.S. Supreme Court doesn't delay the brothers' trial, which is scheduled to get under way June 3.
The dispute before the high court is over a federal law that allows charges of denying taxpayers the right to "honest services." The charge appears throughout the previous indictment against Blagojevich.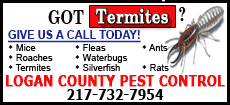 But critics say the law is imprecise and Justice Antonin Scalia once said it was so vague a mayor could be indicted for using political clout to get a good table at a restaurant. Now the Supreme Court is weighing three honest-services fraud appeals filed by former newspaper baron Conrad M. Black, former Enron CEO Jeffrey Skilling and a former Alaska state lawmaker with financial ties to an oil company.
Some believe the high court could throw out the law or modify it to such an extent that the honest-services counts in the Blagojevich case would be useless, which could delay the trial for many months.
Michael Ettinger, Robert Blagojevich's defense attorney, said the revised indictment itself could cause delays.
"Based on this indictment, there are a number of motions I have to file that I wouldn't have before," he said.
But Rod Blagojevich attorney Sheldon Sorosky said at a news conference that he didn't think the filing would slow the trial's start. He brushed aside the question of whether the new indictment would be tougher to defend.
"Immaterial, immaterial," Sorosky said. "The man is innocent. He's done nothing wrong."
Prosecutors declined to comment on the new 24-count, 113-page indictment but filed a five-page explanatory brief that said it "maintains all of the original charges against defendant Rod Blagojevich and defendant Robert Blagojevich."