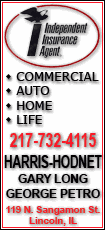 It was the third deadly bombing this week hitting a major religious ceremony in which hundreds of thousands of Shiites have been converging on the holy city of Karbala. Friday's attack struck during the culmination of the pilgrimage.
This week's violence took place as Iraqi politicians argued over an effort to bar hundreds of candidates from running in the March 7 parliamentary elections because of suspected ties to Saddam Hussein's regime. Prime Minister Nouri al-Maliki said Thursday he would not allow the U.S. ambassador to meddle in the dispute, which Washington fears could frustrate Sunni-Shiite reconciliation.
Friday's blast occurred shortly after noon just east of one of three main entrances to Karbala, a police official said. At least 60 were wounded in the explosion, he added.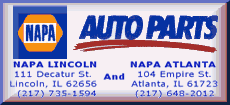 Two mortar rounds hit the same area after the car bomb exploded, the official said, adding that the death toll was likely to rise.
The attack came at the height of the pilgrimage when roads around Karbala, 50 miles (80 kilometers) south of Baghdad, were clogged with people trying to reach the city by Friday, another police official said.
The officials spoke on condition of anonymity because they were not authorized to release the information.
The Arbaeen holy day marks the end of 40 days of mourning after the anniversary of the death of Imam Hussein, a revered Shiite figure.
The attack was just a short distance from where a motorcycle bomb exploded two days earlier, killing dozens. On Monday, a female suicide bomber killed at least 54 pilgrims in an attack just north of Baghdad.
Iraqi security forces have increased protection for pilgrims but face huge challenges trying to find a single attacker in the crowds.
Tension also escalated this week between al-Maliki's Shiite-led government and Iraq's Sunni politicians over the push to ban some candidates from next month's election.
A parliamentary committee responsible for rooting out Saddam loyalists blacklisted more than 450 politicians, but an appeals court overturned the ban on Wednesday.