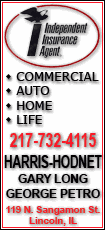 Attorney Edwin Coq said Laura Silsby knew the group couldn't remove the youngsters without proper paperwork, while he characterized the other nine missionaries as unknowingly being caught up in actions they didn't understand.
"I'm going to do everything I can to get the nine out. They were naive. They had no idea what was going on and they did not know that they needed official papers to cross the border. But Silsby did," Coq said Thursday after a magistrate charged the 10 at a closed hearing.
Silsby waved to reporters but declined to answer questions as the missionaries were taken back to the holding cells where they have been held since Saturday. Haitians left homeless by the Jan. 12 earthquake sat idly under tarps in the parking lot, smoke rising from a cooking fire.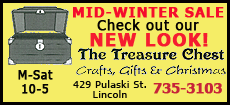 Silsby had expressed optimism before the hearing. "We expect God's will be done. And we will be released," she told reporters.
Family members of the Americans released a statement late Thursday saying they were concerned about their relatives jailed in a foreign country.
"Obviously, we do not know details about what happened and didn't happen on this mission," the statement said. "However, we are absolutely convinced that those who were recruited to join this mission traveled to Haiti to help, not hurt, these children."
The Baptist group, most of whose members are from two Idaho churches, had said they were rescuing abandoned children and orphans from a nation that UNICEF says had 380,000 youngsters in that plight even before the quake.
But at least two-thirds of the children involved in the case, ranging in age from 2 to 12, have parents, although the parents of some told The Associated Press they gave them up willingly because the missionaries promised the children a better life.
The investigating judge, who interviewed the missionaries Tuesday and Wednesday, found sufficient evidence to charge them with trying to take the children across the border into the Dominican Republic on Jan. 29 without documentation, Coq said.
Each was charged with one count of kidnapping, which carries a sentence of five to 15 years in prison, and one of criminal association, punishable by three to nine years. Coq said the case would be assigned a judge and a verdict could take three months.
The magistrate, Mazard Fortil, left without making a statement. Social Affairs Minister Jeanne Bernard Pierre, who earlier harshly criticized the missionaries, declined to comment. The government's communications minister, Marie-Laurence Jocelyn Lassegue, said only that the next court date had not been set.