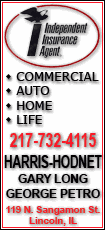 Those who can work from home should do so, said Joan Morris, a spokeswoman for the Virginia Department of Transportation. Across the region, state officials were deploying thousands of trucks and employees and had hundreds of thousands of tons of salt at the ready.
"This is not a good mix," Morris said. "Heavy, wet snow with gusting winds is going to make it a very tough storm for us. I expect visibility will be very poor in spots, and we'll have to deal with drifting snow."
The National Weather Service issued a warning stretching from Baltimore to northern Virginia and parts of West Virginia. Total accumulations of 16 inches to 24 inches are expected.
The weather service warns that the mix of heavy snow and strong winds would make travel Friday night "very hazardous or nearly impossible."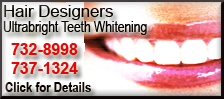 Virginia's General Assembly canceled Friday's floor sessions and committee meetings, the first time anyone could remember that the threat of snow had sent the whole legislature home. Officials urged people to stock up on supplies Thursday night and warned of a tough evening commute Friday.
Virginia Del. Tim Hugo was hurrying out of a Thursday afternoon committee meeting so he could get home to Fairfax County, a Washington suburb that's supposed to get hit.
"I'm heading out of here now because I don't want my wife stranded at home with 2 feet of snow in the drive," he said.
Southwest Airlines canceled Friday afternoon flights at Baltimore, Philadelphia and Washington airports. Amtrak canceled most trains heading south from Washington, D.C.
Virginia Gov. Bob McDonnell, who has been in office less than a month, declared his second snow emergency, authorizing state agencies to assist local governments. The assistance includes deploying National Guard soldiers and emergency response teams.