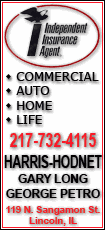 As it is, Brown was sworn in Thursday a week earlier than he had planned. He spent his earliest minutes as a senator facing questions on whether he will stick with the GOP in the partisan fight over President Barack Obama's choice of a union attorney, Craig Becker, for a top labor job.
Brown tried to maintain a middle-of-the-road posture. "I'm going to look at everybody's qualifications and make my own decision," he said.
Brown can expect more tough balancing acts like that as he seeks to put his own stamp on a Senate seat held for nearly a half-century by the late liberal lion Edward Kennedy of Massachusetts. For New England Republicans in Congress, whose ranks have thinned in recent years, it is the only way to survive.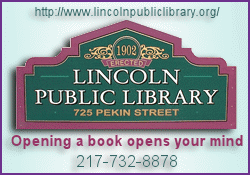 Just ask Maine Republican Sens. Susan Collins and Olympia Snowe. Their independent ways and support for measures such as Obama's economic stimulus have stoked sharp criticism from some conservatives.
"He's clearly independent-minded and I cannot wait to get him here," Collins said. "I think this is going to be a terrific development for our party."
Or ask Sen. Joe Lieberman, the Connecticut independent and former Democrat whose strong support for Republican John McCain's 2008 presidential campaign had Democrats fuming. It nearly cost Lieberman a key committee chairmanship.
"It won't always be easy because sometimes when you're independent, you make people on all sides unhappy," Lieberman said.
Republicans are aglow over the fact that Brown, a 50-year-old, little-known state senator, captured Kennedy's old seat last month in a stunning upset over Democrat Martha Coakley that ended the Democrats' supermajority and gave Republicans the 41 votes they could use to block Obama's agenda. Brown won with a "big tent" coalition of supporters, including backers of the Tea Party protest movement.
Party leaders have greeted Brown with open arms. Sen. John Cornyn, R-Texas, the chairman of the National Republican Senatorial Committee, praised Brown for backing lower taxes, smaller government and strong national security. The party's conservative base, however, has clashed with GOP leaders over party litmus tests and whether there's room for moderates, who often are mocked by conservative bloggers as RINOs -- Republicans in Name Only.