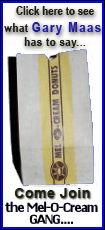 Keir Starmer, director of public prosecution, said three members of the House of Commons, and one member of the House of Lords had been charged with offenses of false accounting.
Investigations into six cases followed the exposure last year of the misuse of claims by hundreds of British lawmakers who used taxpayers' money to fund expenses on everything from swank second homes to horse manure, porn movies and a mole catcher.
During the scandal, Brown saw nine ministers quit and suffered heavy losses in local and European elections as angry voters deserted mainstream parties. Two House of Commons legislators have been ousted and about 150 others won't contest the next national election as a result.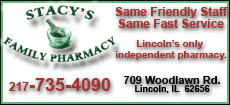 Starmer said three governing Labour Party lawmakers in the House of Commons -- Elliot Morley, David Chaytor and Jim Devine -- and a Conservative Party member in the House of Lords, Paul White, known as Lord Hanningfield, had been charged.
All four men will appear at London's City of Westminster court on March 11.
"In four cases, we have concluded that there is sufficient evidence to bring criminal charges and that it is in the public interest to charge the individuals concerned," Starmer said.
Charges of false accounting carry a possible jail term of up to seven years.
Morley, who was once Prime Minister Gordon Brown's envoy on climate change, faces two charges of false accounting. He is alleged to have billed taxpayers 16,000 pounds ($24,000) for mortgage interest payments on a loan that had already been paid off. Morley insists he later paid the money back.
Chaytor faces three charges of false accounting. He is accused of using false invoices to bill the public for IT services worth almost 2,000 pounds ($3,145). The lawmaker also is alleged to have wrongly claimed 13,000 pounds ($18,000) after by submitting bills on his paid mortgage.