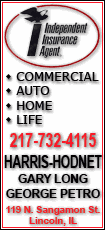 Top bankers fanned out across Capitol Hill on Thursday, meeting with House and Senate members involved in banking policies. They were led by Richard Davis, the chairman and CEO of U.S. Bancorp, and Robert Kelly, chairman and CEO of Bank of New York Mellon.
"The No. 1 goal we have is to be relevant to this fix," said Davis, who is also chairman of the Financial Services Roundtable, an industry group.
Illustrating the hard task before them, Sen. Christopher Dodd, the chairman of the Senate Banking Committee, voiced exasperation with the industry and signaled to colleagues that he would proceed with legislation at the end of the month with or without Republican support.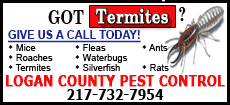 "Instead of investing in improvements that would secure their financial strength, too many people in the industry have decided to invest in an army of lobbyists whose only mission is to kill the common-sense financial reforms we have been working so hard to achieve," Dodd said.
The effort by the bankers is part of an industrywide push to put a face on banking that is not defined by Wall Street giants such as Goldman Sachs and Citigroup, institutions that have borne the brunt of public and congressional criticism.
"The word 'bank' covers a lot of ground; part of our role is to provide some differentiation," said James Smith, chairman and CEO of Webster Bank, a regional New England bank based in Connecticut, Dodd's home state.
Smith, Davis and Kelly were interviewed by The Associated Press as they began a day of private sessions with lawmakers from both parties.
If the banking industry lobbyists have been the combat troops in the effort to influence regulatory legislation, then these bankers are casting themselves as the diplomats, seeking to assure lawmakers that they share more in common than not.
JPMorgan Chase CEO Jamie Dimon has also made the rounds in Washington. Last week, he met with President Barack Obama and a group of other executives at the beginning of the week and ended Friday in a private meeting with Treasury Secretary Timothy Geithner. In between, he was on the Capitol campus meeting with, among others, House Republican leader John Boehner.
Beyond these meetings, the industry is also taking the public's pulse, underwriting national surveys of customers, small businesses and corporations to gauge how much damage control they have ahead of them. The polling is a joint effort of the Financial Services Roundtable and the American Bankers Association.
"We need to tell our story better than we have in the past," Davis said.