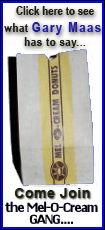 Republican Scott Brown's swearing-in to the Massachusetts seat held for decades by Sen. Edward Kennedy means that Obama and the Democrats, who still enjoy big majorities in both the House and Senate, can do virtually nothing between now and the November elections without the GOP's say-so.
It's all about the number 41, the new count of Republican senators, just enough to block anything the 59-member majority wants to pass. In fact, some of Brown's new GOP colleagues have even taken to calling him "41."
The first likely casualty: Craig Becker, Obama's nominee to the National Labor Relations Board. He won party-line approval by a Senate committee on Thursday, but that won't be enough to win confirmation -- at least for now -- in the full Senate. Republican John McCain of Arizona, Obama's opponent in the 2008 presidential election, plans to block the nomination, arguing that Becker would make pro-union changes on the NLRB without congressional approval.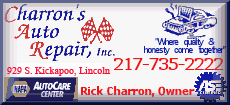 It takes 60 votes to break a Senate filibuster, so the solid 41 mean McCain's "hold" will stick if every other Republican agrees.
Even before he arrived to take his seat, Brown's election just over two weeks ago derailed Obama's yearlong effort to overhaul health care, just as congressional leaders and the administration were trying to work out final details on an agreement that had eluded Democrats for half a century.
Party leaders are working furiously to salvage portions of the bill through a complicated procedure that would require a simple majority of 51 votes in the Senate instead of the 60 required to break through GOP blockades. But even before Brown cut their working majority to 59, the Democrats were having trouble bridging divides within their own party.
Some lawmakers favor scrapping the historic legislation -- already unpopular in opinion polls -- in an election year. Others want something minimal passed that can plausibly be called health care reform on the campaign trail.
And that's about as much as anyone, even seen-it-all congressional veterans, can say.
"Oh, it will pass," Sen. Jay Rockefeller, D-W.Va., said Thursday.
What will pass, exactly?
"It," he replied with a grin.
As Brown arrived for his swearing-in, Obama and the majority Democrats had had a little over two weeks to acclimate themselves to the shift in power. The changes are coming in several different directions.
For example, Democrats now are expected to forgo proposing their own budget this year for fear of putting their incumbents on record supporting spending that might be criticized in a political campaign, officials said.
At the same time, there are glimmers of bipartisanship. Democrats are forging a deal with Republicans to give businesses a tax break for hiring unemployed workers, an agreement that probably would not have happened quickly, if at all, were it not for Brown's election and the chill it sent through the Democratic Party.
Obama suggested on Wednesday that Republicans could be enlisted to find a compromise on health care, though he also said he'd speak up if that extended hand was "met with a fist."
The early signs weren't good. Not one Republican attended the farewell speech of Sen. Paul Kirk, the Democrat who filled Kennedy's seat until Brown's swearing-in, providing a telling backdrop to his appeal for bipartisanship.