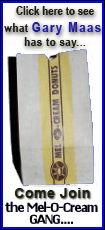 The huge debt increase, approved 217-212, is only enough to keep the government afloat for about another year as it borrows more than 40 cents of every dollar it spends on programs like defense, health care, feeding the poor and protecting the environment. The budget tops $3.7 trillion this year and the deficit's approaching $1.6 trillion under the budget submitted by President Barack Obama this week.
The huge increase -- to $14.3 trillion -- in the cap on federal borrowing was designed by Democratic leaders to ensure that the rank and file won't have to vote again to run up another increase before facing voters increasingly angry over government spending and debt in the November midterm elections.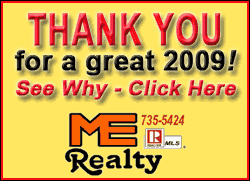 Already, the accumulated debt amounts to roughly $40,000 per person.
"This debt is being piled on the backs of our kids and grandkids with no relief in sight," House Minority Leader John Boehner, R-Ohio, said.
Economists warn that the rapidly-rising debt could force interest rates higher and, if left unchecked, could have even worse consequences for the economy.
Passage of the bill sends it to Obama, who will sign it to avoid a first-ever, market-rattling default on U.S. obligations.
"I can't think of a more reckless or irresponsible act. Defaulting is not an option," said Rep. Jim McGovern, D-Mass. "If the United States defaults, investors will lose confidence that the U.S. will honor its debts in the future."
Thirty-seven Democrats, mostly from GOP-leaning districts, voted against the measure. So did every Republican, even though they routinely supported prior increases in the borrowing cap when their party controlled Congress or when Republican George W. Bush was president.
Senate approval last week on a party-line tally was only possible because Massachusetts Republican Scott Brown had yet to assume office. Brown was being seated Thursday.
To help win passage, Democrats also adopted -- in a 233-187 vote -- budget rules designed to curb a spiraling upward annual deficit, projected by Obama to hit a record $1.56 trillion for the budget year ending Sept. 30. The new rules -- known as "paygo" -- would require future spending increases or tax cuts to be paid for with either cuts to other programs or equivalent tax increases.
If the rules are broken, the White House budget office would force automatic cuts to programs like Medicare, farm subsidies and unemployment insurance. Current rules lack such teeth and commonly have been waived over the past few years at a cost of about $1 trillion.
Most other benefit programs -- including Medicaid, Social Security and food stamps -- would be exempt from such cuts, leading Republicans to charge that the new rules are just as weak.
Obama issued a statement praising passage of the statutory pay-as-you-go rules, but skipped any mention of the debt limit increase.
"It is no coincidence that when we last had statutory paygo, during the 1990s, we turned deficits into surpluses," Obama said. "The passage of statutory paygo today will help usher out an era of irresponsibility and begin putting the country back on a fiscally sustainable path."