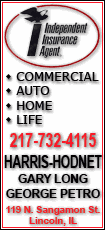 But he launched attacks during the campaign that Republicans are likely to seize upon in the general election.
He ran an ad featuring old footage of Chicago Mayor Harold Washington saying that hiring Quinn as city budget director had been his biggest political mistake. He attacked Quinn's income tax proposal as an assault on working families. And he questioned Quinn's basic competence over a prison early release program that Hynes said had endangered public safety.
Hynes trailed Quinn by a few thousand votes Tuesday night and initially refused to bow out. As more ballots were counted, Quinn's lead grew.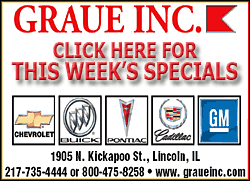 With the Democratic race decided, the spotlight remained on the Republicans, who also have been waiting for a primary winner to emerge in the governor's race. State Sen. Bill Brady led by just a few hundred votes over Sen. Kirk Dillard, and the race could wind up going to a recount.
Republicans hope to capture the governor's office, as well as President Barack Obama's former U.S. Senate seat, by exploiting Democratic turmoil. Illinois faces the largest budget deficit in its history, and Quinn became governor only because his predecessor, Rod Blagojevich, was impeached after being arrested on federal corruption charges, including the allegation that he tried to sell an appointment to Obama's seat.
As Quinn saw one problem vanish with Hynes' concession, he faced a new predicament with the revelation that his voter-selected running mate was once arrested for domestic battery.
Quinn said he knew nothing about the allegations against Scott Lee Cohen until after Tuesday's election, which paired them up on the Democratic ticket when Cohen won the lieutenant governor nomination.