The focus is on regions that have served as insurgent sanctuaries, where U.S. counterterror officials say the next attack against America is likely being planned.
Pentagon aid to Pakistan would balloon to $1.2 billion in 2011, aimed at bolstering its war on internal militants. And military funding to target al-Qaida could double in Yemen, where the U.S. spent more than $6 million last year just on aerial surveillance provided by drones, according to internal documents obtained by The Associated Press.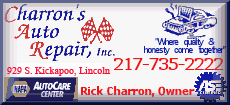 The rise in proposed counterterror spending reflects a new urgency within the administration, dovetailing with warnings this week from top intelligence officials of a possible terror strike from abroad within the next six months.
The boost in Pentagon funding would also target a wider array of enemies, from al-Qaida and allied militant networks and dangerous nation-states, to sophisticated computer hackers and homegrown insurgents armed with dirty bombs.
Pentagon and White House officials would not put an overall total on the amount of money in this week's proposed budget aimed at countering terrorists abroad. Much of that funding is hidden behind classified budgets, including the unacknowledged CIA effort to use drone-launched missiles to target al-Qaida and other militants along the Pakistan-Afghanistan border.
But one indication of the sweep of increased spending is evident in a massive Pentagon account used to provide training, equipment and other assistance to foreign militaries. Under President Barack Obama's budget proposal, that fund would increase from $350 million in 2010 to $500 million in 2011.
Documents obtained by the AP show that the account was used this year to provide counterterrorism aid, training and other programs to countries ranging from Bangladesh and Nigeria to Lebanon and Pakistan. The money paid for training, surveillance activities, aircraft, radar, communications equipment and other resources.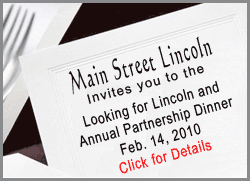 Administration and military officials noted that total U.S. counterterror funding also stretches well beyond the visible military aid. It is parceled into economic development, diplomacy and other socio-economic spending that is designed to stabilize and strengthen countries where insurgents take root.
In Pakistan, an already-growing counterinsurgency fund would jump from $700 million combined in 2009 and 2010, to $1.2 billion in 2011. That money would include expanded efforts by special operations forces to train and equip Pakistan's paramilitary Frontier Corps near the lawless border region that hides al-Qaida and internal militants.
On Wednesday three U.S. special operations soldiers who were participating in that low-profile program were killed and two others wounded in a roadside bomb attack. They were the first known U.S. casualties in northwest Pakistan's tribal area along the Afghanistan border.
U.S. officials have said they hope to train more than 9,000 members of the Frontier Corps, and slash their previous four-year training time by half. The Frontier Corps is considered a critical ally in rooting out al-Qaida leaders hiding in the mountainous border region.
The Pentagon's overseas funding -- aimed at bolstering the ability of allied governments to stabilize and defend their nations -- also is providing four helicopters at a cost of nearly $80 million and spending about $13 million on ground-based surveillance for Pakistan.
In Yemen, where al-Qaida elements are suspected of aiding in the Christmas Day attack on a Detroit-bound airliner by a Nigerian suspect, American counterterror funding is expected to more than double, from $67 million in the past year to as much as $140 million.
"It's obvious to us," Defense Secretary Robert Gates told Congress this week, that "helping (Yemen's leaders) build their own capabilities in lieu of eventually perhaps having to have U.S. forces present on the ground in substantial numbers or doing this ourselves is clearly much cheaper and much better for us."
Gen. David Petraeus, head of U.S. Central Command, has said he believes the Yemen funding will double. But Pentagon officials said Wednesday there have been no final decisions and the money allocated for this year has not begun to flow.