T
oday's highlight in history:
On Feb. 5, 1937, President Franklin D. Roosevelt proposed a Judiciary Reorganization Bill that would have increased the number of Supreme Court justices; critics accused Roosevelt of attempting to "pack" the court.(The measure failed in Congress.)
On this date:
In 1631, the co-founder of Rhode Island, Roger Williams, and his wife, Mary, arrived in Boston from England.
In 1783, Sweden recognized the independence of the United States.
In 1811, George, Prince of Wales, was named the Prince Regent due to the insanity of his father, Britain's King George III.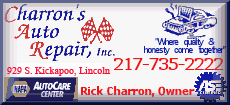 In 1887, Verdi's opera "Otello" premiered at La Scala.
In 1917, Congress passed, over President Woodrow Wilson's veto, an immigration act severely curtailing the influx of Asians. Mexico's constitution was adopted.
In 1940, Glenn Miller and his orchestra recorded "Tuxedo Junction" for RCA Victor's Bluebird label.
In 1958, Gamal Abdel Nasser was formally nominated to become the first president of the new United Arab Republic (a union of Syria and Egypt).
In 1973, services were held at Arlington National Cemetery for Army Lt. Col. William B. Nolde, the last official American combat casualty before the Vietnam cease-fire.
In 1989, the Soviet Union announced that all but a small rear-guard contingent of its troops had left Afghanistan.
In 1994, white separatist Byron De La Beckwith was convicted in Jackson, Miss. of murdering civil rights leader Medgar Evers in 1963, and was immediately sentenced to life in prison. (Beckwith died Jan. 21, 2001 at age 80.)