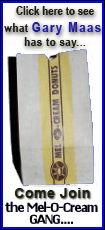 "I don't know which one it is. Is it Eli or Peyton? Which one is it?" Sharper said with a laugh, clearly having fun with the idea he wouldn't know which Manning he and the other Saints defensive backs must stop Sunday. "I got confused with my brother (Jamie) the other day, so I feel like I might confuse him."
He won't. The Saints won't. They recognize how little chance they'll have to win New Orleans' first NFL title if Peyton is, well, Peyton.
But it works both ways in this matchup of powerhouse passing games. For Indianapolis to win its second championship in four seasons, the Colts (16-2) must shut down Drew Brees, who was even more accurate than four-time MVP Manning in 2009.
"With Brees being at quarterback and the weapons that he has, it's going to be a difficult task," Colts safety Antoine Bethea said Wednesday. "You're not going to completely shut them down, but you can control it.
"They're two of the best quarterbacks in the league, students of the game. They're both good at their crafts. They're similar in some ways, different in others. They both have good weapons. Brees gets the ball out quick. The opposing defense can't really get to him. He does a great job at what he does."
What the secondaries must do is be smart, be patient yet aggressive, and be forgetful. Such as: Forget about that 55-yard pass play and move on. And be stingier on the next snap.
Other than Sharper, who had one of the best seasons of his 13-year career in making All-Pro, and Bethea, a Pro Bowler, the Super Bowl defensive backs generally are an anonymous bunch. Indeed, the Colts' best-known DB is Bob Sanders, and he played just two games in 2009 before going on injured reserve in early November.
Indy ranked 14th against the pass, in part due to a dangerous pass rush led by ends Dwight Freeney and Robert Mathis. New Orleans wasn't close to that, ranking 26th. With the NFL increasingly being dominated by the air game, that hardly seems like a formula for success.
But the Saints had the league's top offense, helping them offset defensive woes. They won't be able to hide coverage issues on Sunday. Not against Manning.
"The thing about playing against Peyton is that he has seen it all," Bethea said. "He's a cagey veteran. You know, you try to say you can't teach an old dog new tricks. He might be one of the oldest and smartest dogs, and I don't know if you can trick him too much.
"But we have different things that if you're able to get to the quarterback, disrupt his timing, always knock him around a little bit, you think you might get a chance to, as they say, trick him or make a play off of him, because he's still human," Bethea added. "As he gets hit and hit and hit, it will start to change some of your decision-making. So if we can get to him, we think we can make some chances to get turnovers."
The problem with that strategy is Manning was sacked only 10 times on 581 pass plays. Although New Orleans has a sackmaster in Will Smith (13, second in the NFC), the likelihood of Manning getting happy feet because of the rush is farfetched.
Same thing with Brees, especially if Freeney is limited or even sidelined by his ankle injury. Both quarterbacks are performing at peaks efficiency, meaning both secondaries need to step up -- and step in front of some throws.