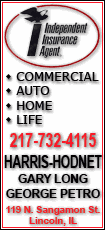 They better be right.
NASCAR opened Daytona International Speedway on Thursday for the first practice session of what's expected to be one of the most critical seasons in sport history. Faced with slumping attendance and television ratings, and economic woes that have handcuffed teams and manufacturers, NASCAR has planned a series of adjustments designed to re-energize the industry.
There's no doubt that it's a clear reaction to growing fan unrest.
"I think the fans want to see results," veteran driver Jeff Burton said. "The fans have been speaking for the last several years saying we want to see different stuff. I think if we give it to them, and it's different, and the racing doesn't improve from it, then yeah, this is a critical year.
"When you make changes, because you are making it better, then it better be better."
The first test was expected to be Saturday night in the exhibition Budweiser Shootout, when 24 drivers will run the first race under NASCAR's new "Boys, have at it" policy that green-lighted aggressive driving.
But the drivers didn't even make it through Thursday's first practice session without incident. Contact between Denny Hamlin and Mark Martin triggered a multicar accident that destroyed several cars.
It was a preview of what fans can expect during the lead-in to the Feb. 14 season-opening Daytona 500.
"Trust me, we're not finished," warned Greg Biffle. "It's going to be awesome."
NASCAR has relaxed its stance on bump-drafting and aggressive driving, and has encouraged participants to whittle down their obligatory sponsor plugs and start showing some real emotion. It's a clear response to fan complaints that drivers had become too corporate, and that NASCAR's restrictions had ruined the racing at Daytona and Talladega, typically the two most exciting tracks on the circuit.
The decision by NASCAR to be more lenient has so far been applauded, even though the true ramifications won't be known until the checkered flag falls on the Daytona 500. The policing of bump-drafting was to cut down on the spectacular accidents that typically mar Daytona and Talladega races.
"You should care about the racing, and (NASCAR's) not afraid of making changes," said Juan Pablo Montoya, who openly challenged president Mike Helton when he announced a ban on bump-drafting in the pre-race driver meeting at Talladega last November.
"Do they always get it right? No. But at least they admit when they don't get it right and they'll change it and make it better. Other series, if they make a huge screwup and racing is terrible, they live with it."
NASCAR also is showing a softer side by finally relenting a bit on its strict stance concerning the current Sprint Cup Series car. The car was designed by NASCAR to improve safety and cut costs. Phased into competition in 2007, the car has been criticized by competitors who found it difficult to drive and lampooned by race fans who hated the design and blamed the car for ruining racing.
Series officials had been strongly opposed to any major design changes, but recently announced a transition that will replace the rear wing with a more traditional spoiler. Testing on the spoiler has already started, and it could be introduced by late March.
NASCAR has also tried to give relief to struggling track operators by reducing fees it charges to hold a race. The trickle down effect should allow tracks to lower ticket prices -- potentially luring fans back into the stands.
But the move has also led to a 10-percent cut in race purses, a reduction that directly effects the cash flow for race teams.
Even with the belt-tightening, team owners seemed uniformly on message in gushing about the steps NASCAR has taken to cure its many ailments.
"I am probably as excited about the future of racing as I have ever been," team owner Joe Gibbs said. "I can honestly say that everybody is pointed in the right direction, and we want this sport, we want it to bounce back and come roaring back. And we will."