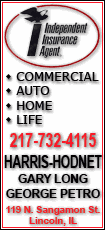 He did not confirm or deny a Foxsports.com report that the Wildcats are going to sacrifice a scholarship, recruiting days in the summer and on-campus visits by recruits.
"I'm aware of it. It doesn't come as a surprise to me," Miller said. "I'm very confident that our university and our athletic department is handling it the way it should be handled."
Miller, whose young, surprising team (11-10, 6-4 Pac-10) next plays Saturday night at Washington State, said he's been aware of the situation since well before the former coach at Xavier took the Arizona job in April.
Olson returned to lead the Wildcats in the spring of 2008, after missing the previous season while on personal leave. A few months later, Arizona athletic director Jim Livengood announced Olson had sent a letter to a basketball boosters group asking for a donation to Jim Storey's Arizona Cactus Classic basketball tournament, held in May 2008 at the university's McKale Center.
NCAA rules prohibit institutional representatives or boosters from arranging financial assistance for potential recruits.
Olson denied any knowledge of the letter, sent over his electronic signature, or of the request for donations. He called it a "clear-cut violation of NCAA rules."
The NCAA began an investigation.
Arizona would be the second Pac-10 men's basketball team to impose its own sanctions in the last month, though the Wildcats appear destined for far more minor penalties than Southern California received from its own university.