"We are working closely with Illinois State Police to make sure that every football fan enjoys the big game in a safe manner," said Illinois Transportation Secretary Gary Hannig. "Super Bowl Sunday is about family, fun, good competition and safety, and we want everyone to enjoy and stay sober if you plan to drive."

"Throughout Super Bowl weekend, the Illinois State Police will remain diligent in enforcing driving under the influence and the other fatal five violations, including speeding, safety belt use, improper lane usage and following too closely," said Illinois State Police Director Jonathon Monken. "Law enforcement recognizes the big game brings fans together to celebrate, and alcoholic beverages are often part of the celebration. If you choose to drink, don't drive. Ask someone to be a designated driver, prior to starting your celebration, or call a taxi service to make sure you arrive home safely."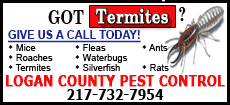 IDOT's Division of Traffic Safety is supporting the Buzzed Driving is Drunk Driving campaign Feb. 1-7 by airing an audio public service announcement, coordinating outreach activities on radio stations statewide and providing interview opportunities with traffic safety experts. In addition, Illinois State Police and local law enforcement agencies have an estimated $350,000 in grants by IDOT to conduct stepped-up impaired driving and safety belt patrols around the Super Bowl weekend.
According to the National Highway Traffic Safety Administration, in 2008, fatalities in crashes from alcohol-impaired driving accounted for 32 percent of all motor vehicle traffic fatalities. On Super Bowl Sunday (Feb. 3, 2008, to 5:59 a.m. Feb. 4, 2008), 49 percent of the fatalities occurred in crashes where a driver or motorcycle rider had a blood-alcohol concentration level of 0.08 or higher.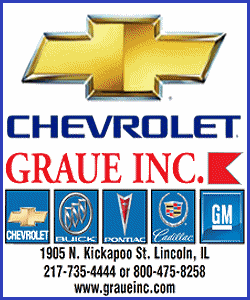 The Illinois Department of Transportation's Division of Traffic Safety suggests the following tips for people planning to consume alcohol while watching the Super Bowl:
Designate a sober driver before the party begins.

Call a taxi, use mass transit, or call a sober friend or family member to get you home safely.

Use your community's designated driver program, if established.

Report impaired drivers to law enforcement.

Spend the night where the activity is and sleep it off.

Always buckle up -- it's your best defense against an impaired driver.
The Buzzed Driving is Drunk Driving crackdown began Monday and runs through Super Bowl Sunday. For more information about impaired driving in Illinois, go to www.drivesoberillinois.org. IDOT's Traffic Safety Division can also be followed at www.twitter.com/ILTrafficSafety.
[Text from Illinois Department of Transportation file received from the Illinois Office of Communication and Information]