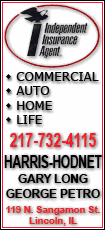 Finance ministers and central bankers from the Group of Seven major industrial countries are also thrashing out differences on banking industry changes amid warnings that unilateral action like U.S. President Barack Obama's plan to break up big banks will further hamper the fledging economic recovery.
Canadian Finance Minister Jim Flaherty, the host of the gathering, is hoping that his choice of the remote town of Iqaluit, population 7,000, where temperatures can dip to 40 degrees below zero in February, would concentrate officials on the task ahead.
The United States was represented by Treasury Secretary Timothy Geithner and Federal Reserve Chairman Ben Bernanke. The G-7 consists of the United States, Japan, Germany, Britain, France, Italy and Canada.
The discussions were focusing Saturday on developments in the global economy, banking reform and proposals to grant further debt relief for earthquake-ravaged Haiti.
The meetings were scheduled to conclude with a joint news conference.
In a break from the usual routine, several of the international visitors ventured out on the ice for a dogsled ride immediately after flying in to the tiny outpost Friday. Flaherty planned to keep the tone of the rest of the gathering equally casual, telling reporters that more chats were planned for the fireside than around a formal table.
But in a contrast with the casual scene setting here, developments in Europe provided a sobering reminder that G-7 policymakers still face major hurdles repairing a broken global economy.
The Portuguese parliament's defeat of a government austerity plan triggered renewed concerns that it and other countries like Greece and Spain were having trouble tightening budget controls to manage their budget deficits, a development that could threaten the economic recovery in Europe.
Stocks fell in Asia and Europe, while the Dow Jones industrial average clawed back to a small gain after suffering the largest single-day drop in seven months, on worries about the global economy.
"I think we have to be very mindful of the failure or potential failure of domestic economies," Flaherty told reporters before talks formally started with a working dinner on Friday.
On the issue of banking reform, the other G-7 countries were expected to press Geithner to explain the announcement by Obama last month that the United States would seek tougher rules to prevent risky actions by big banks from toppling the entire financial system.