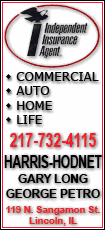 Akio Toyoda, the founder's grandson appointed to lead Toyota Motor Corp. last June, emerged late Friday to apologize and address criticism that the company mishandled a crisis over sticking gas pedals. But he stopped short of ordering a recall for Toyota's iconic Prius hybrid over separate braking problems.
Toyoda's appearance before reporters at a company office in the central Japanese city of Nagoya made front pages of the country's leading newspapers - but won no praise.
"Words are not enough," the top Nikkei business daily commented in an editorial. "The company's crisis management ability is being subjected to severe scrutiny."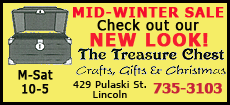 "Utterly too late," the nationwide Asahi newspaper said of Toyota's delayed reaction since the crisis arose Jan. 21 with a global recall of millions of vehicles. "The entire world is watching how Toyota can humbly learn from its series of recent failures and make safe cars."
At his first news conference since the recall of 4.5 million cars, Toyoda promised to beef up quality control and said he would head a special committee to review quality checks, go over consumer complaints and listen to outside experts to develop a fix.
Toyota's failure to stem its widening safety crisis has stunned American consumers and experts who had come to expect only streamlined efficiency from a company at the pinnacle of the global auto industry.
"Toyota needs to be more assertive in terms of providing consumers comfort that the immediate problem is being addressed ... and that it can deal with these crises," said Sherman Abe, a business professor at Hitotsubashi University in Tokyo.
It took prodding from the U.S. government for Toyota to recall the vehicles, about half of them in North America, for gas pedals that can stick and cause sudden acceleration.
Asked if he should have acted more quickly, Toyoda replied in hesitant English: "I will do my best."
The company name is spelled and pronounced differently from the founding family name because Toyota was considered to have a luckier number of brush strokes when written in Japanese.
Toyoda is the second successive Toyota president to apologize for car defects. The first, Katsuaki Watanabe, shocked a news conference in 2006, bowing low to the group before promising to improve quality.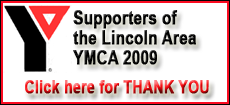 Toyoda bowed as he greeted reporters, but not in apology. He told the hastily called news conference that the company had not decided what to do about problems in the braking system of the Prius gas-electric hybrid. The high-mileage, low-pollution car is a leader in its field and a symbol of Toyota technology.
Toyoda and Shinichi Sasaki, who oversees quality control, offered no new explanations for the braking problem.
Prius drivers, mostly in the U.S. but some in Japan, have complained of a short delay before the brakes kick in - a flaw Toyota says can be fixed with a software programming change. The lag occurs as the car is switching between brakes for the gas engine and the electric motor - a process that is key to the hybrid's increased mileage.