Men march across a hillside without pants, toys joyride in Vegas and the miserly Mr. Burns from "The Simpsons" loses his fortune but finds happiness. It's a sign that people are feeling better - or at least want to feel better - about the economy, experts say.
The commercials Sunday on advertising's most expensive showcase also aim to appeal to people's focus on value.
The ad line-up includes everything from economy-priced televisions by Vizio to budget cars from Kia. Denny's touts free Grand Slams again, Charles Barkley raps about $5 meal deals at Taco Bell, and the 1985 Chicago Bears' resurrect their "Super Bowl Shuffle" for pre-paid cell phone brand Boost Mobile.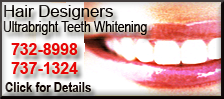 Super Bowl ads are a much anticipated, and usually funny, sideshow. The broadcast is watched as much for its commercials as it is for the game itself. (This year's extravaganza on CBS pits quarterback Drew Brees' New Orleans Saints against Peyton Manning's Indianapolis Colts.)
Last year's line-up had several uncharateristically somber ads. Anheuser-Busch's Clydesdale ads were traditional and sweet, not funny. The more staid tone reflected the nation's mood, still in shock and worry over how deep the financial crisis would get.
To be sure, the commercials aren't all fun and games.
A prominent exception is an expected anti-abortion ad by conservative Christian group Focus on the Family. It stars former Florida Gators quarterback Tim Tebow, the 2007 Heisman Trophy winner who helped his team win two college football championships. Tebow's mom was counseled to end her pregnancy but chose not to.
But overall, the laughs are back.
"Six months ago if you were optimistic or happy, it was awkward and people looked and said, 'How insensitive can you be?' " said Allen Adamson, managing director of branding firm Landor Associates in New York. "Now it's socially acceptable not to be sullen and depressed, but within reason. And I think the Super Bowl provides one of those venues where you can still kick back and have a good time."
Advertisers recognize that and are still willing to pay top dollar for the exposure. The 30-second spots sold for a minumum of $2.5 million; some sold for more than $3 million. Last year's game brought in $213 million, according to Kantar Media. CBS has not been claiming record prices, although it has said average prices are better than last year.