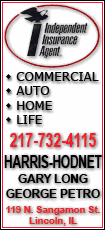 "I know one thing - we're not going to be doing any quarterback options," Painter said. "As far as that scenario, I think we're safe. But you've always got to be ready. That's the mentality I take."
It's the same for Mark Brunell, the backup to New Orleans Saints quarterback Drew Brees. With one jarring hit, Brunell could find himself playing a pivotal role in the biggest game of his life.
Even if Brunell and Painter don't play, they're thrilled to be in the Super Bowl for the first time. It has been an especially rewarding week for Brunell, a 17-year veteran and a three-time Pro Bowl player who twice led Jacksonville to the AFC championship game in the 1990s.
With the Saints, he has gone a step further.
"A dream come true," the 39-year-old Brunell said. "This has been a long time coming. To have this opportunity with this team is really special, but it's only truly special if we win this game."
Brunell struggled in the Saints' meaningless final regular-season game, when he made his first start since 2006 so Brees could rest for the playoffs. Painter stumbled in a much more significant situation, failing to protect a lead when he made his NFL debut by spelling Manning in a late-December loss to the New York Jets that spoiled Indy's bid for a perfect season.
"You go in and try to pick up where the guy in front of you left off," Painter said. "Unfortunately it didn't go the way we wanted, but I tried to learn from it and get better."
The Jets intercepted Painter and returned his fumble for a touchdown, and the Indiana native heard boos from the Colts crowd. It was unhappy Manning and other starters had been taken out of the game to protect their health for the playoffs.
"When fans were booing, that had nothing to do with Curtis," center Jeff Saturday said. "He'll be with us for a while. I think he has showed people he has what it takes to be in a tough situation."
Painter also played in a loss at Buffalo the following week. He finished the regular season 8 for 28 for 83 yards with two interceptions. It was more experience than the Colts planned this season for Painter, who climbed to second on the depth chart in November when veteran Jim Sorgi hurt his throwing shoulder.
A sixth-round draft pick in April, Painter is one of two quarterbacks from Purdue in the Super Bowl. Brees preceded him at West Lafayette by nearly a decade, and they've spent time together at Brees' offseason quarterback camp.
"I'm happy for Curtis," Brees said. "I followed his career very closely at Purdue. I've always been impressed with him, just the way that he has handled everything, both the ups and downs. To get an opportunity to play at the next level and be a backup to one of the best quarterbacks of all time, that's great for him. Obviously you're not getting a whole lot of reps sitting behind Peyton Manning, but I've been happy for him."