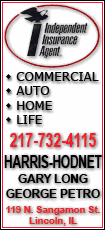 Billups scored 21 points in the third quarter alone, the most against the Lakers in one period since Wilt Chamberlain of the Philadelphia 76ers had 23 in a game in February 1966. Billups' nine 3-pointers were the second-most ever against the Lakers.
Kobe Bryant scored 33 points on his sprained left ankle, but the first-place Lakers proved no match for the Western Conference's No. 2 team, the one they beat in last year's conference finals en route to their 15th NBA championship.
Denver coach George Karl had wondered before the game how the Nuggets would make up Anthony's 29.7 scoring average. Billups took all the concern away as he beat up the Lakers in the third, when Los Angeles had its nine-point lead erased on his long-range daggers.
He hit three consecutive 3s to give Denver an 84-83 lead, its first since late in the second quarter. He hit his ninth 3 about 35 seconds later before Shannon Brown's fastbreak driving layup gave the Lakers a tie at 87.
Ty Lawson took a cue from Billups, making his own 3-pointer and the Nuggets regained a 94-89 lead heading into the fourth.
J.R. Smith and Lawson took over in the final 12 minutes, combining for the Nuggets' first 12 points and extending their lead to 106-96. Billups became the distributor in the end, finding Arron Afflalo in the left corner for a 3-pointer - one of a season-high 15 by the Nuggets - that made it 121-110.
Smith finished with 27 points and Lawson 13 as six Nuggets reached double figures.
The win allowed the Nuggets to get to .500 on the road at 12-12.