Well, Tuesday may have been Feb. 2 and America may have waited to find out if a shadow was seen or not, but Friday night was the Lincoln Railers' version of the movie, as they were stuck reliving another 67-55 loss to Springfield Southeast. The score was the same as the Spartans' win in Lincoln back on Jan. 5, and it drops the Railers into a three-way tie for the lead in the Central State Eight with Southeast and Springfield. It also marks the fifth game in a row that Lincoln has come away without a win against the Spartans.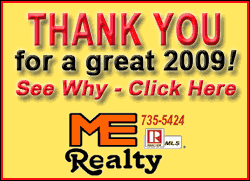 "That team's a tough basketball team," coach Neil Alexander said after the game. "That team beat us tonight. I don't know if we can beat them. They are just mentally tougher than we are."

The Railers knew they needed to get off to a good start, and that part of the game plan worked. In an effort to establish the offense from the inside out, Lincoln attacked the basket early and often, getting out to an 8-3 early lead.
A drive from junior Nathaniel Smith got Lincoln on the board, followed by a bucket from Brant Coyne. After a 3 from Southeast's Rodney Smith, Ben Brackney scored Lincoln's next four points.
However, the Spartans did a good job defending the senior, as his next points did not come until late in the third quarter and Brackney was held to just eight points for the game, 10 below his average coming into the contest.
Even after the good start, it was Southeast (13-8, 9-2) that set the tone for the rest of the game, taking a 14-13 lead into the second quarter.

The 3 that ended the first quarter for Southeast was the beginning of a 13-0 run that pushed their lead to 11 at 24-13. Then, just like in last Friday's contest against Springfield, the Railers (20-3, 9-2) were able to make a run as halftime approached.
The run, an 11-2 spurt, came from junior Jordan Nelson, who was able to free himself from the tough, in-your-face defense to score 11 of his game-high 24 points. His offensive outburst brought Lincoln to within two at 26-24. After a Southeast free throw, a basket from Smith and a conventional three-point play from Coyne put the Railers back in the lead at 29-27.
The contingent that made the snowy trek from Lincoln wouldn't know it at the time, but that would be the last lead of the night for the No. 3 team in the state in Class 3A.

Southeast was able to convert on sharp interior passing and hard-nosed offensive rebounding to score the last four of the half and head to intermission with a 31-29 lead.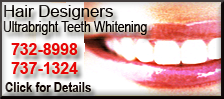 Another Spartan bucket stretched the lead to four to start the third quarter, while Smith's two free throws brought the game back to the halftime margin of two at 33-31.
And then, things just fell apart. Open shots wouldn't fall, offensive rebounds were nonexistent, foul trouble was mounting. Things were worse on the defensive end.
"They executed their offense and we didn't execute our defense," Alexander said. "We've got guys that were just standing around, watching them pass the ball." Needless to say, it was a very disappointed and frustrated coach Alexander, who was going for his 450th win at Lincoln.

Another 13-2 run from that point on pushed the Railer deficit to 13 at 46-33, the same margin they trailed by going into the fourth quarter at 50-37.
Although the effort was there, the execution was not. As much as the Railers tried, it never felt like that run was going to happen to get them back into the game. For much of the fourth quarter, the lead bounced between 15 and 17.
The offensive and defensive woes were so evident Friday night that when down 60-43, two baskets in a row by Smith were the first time in the second half that Lincoln had put together scores on consecutive possessions while at the same time stopping Southeast from scoring.
The final minutes were played just to determine the final score, as the outcome had long been decided, and Southeast replicated their 67-55 win from one month earlier at Roy S. Anderson Gymnasium.

This game was decided in the third quarter. If you take away the third, Southeast bested the Railers 48-47. However, that third set of eight minutes, where Southeast pushed past Lincoln 19-8, left Lincoln wondering when they will be able to beat this team again.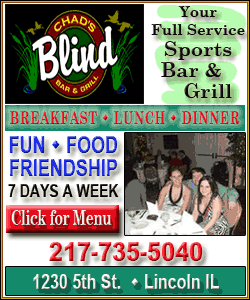 The Railers were led by Nelson's 24 points, followed by Smith's 18. Brackney was held to just eight in the contest, while Coyne added five, all in the first half.

Fortunately, the Railers have a quick turnaround to try and shake this one from their memory banks. Lincoln plays the first of four straight home games on Saturday night as they step out of conference to host Normal West. However, coming from a coach who has won over 600 games, a win on Saturday night will only be a band-aid for this team. "A win tomorrow (Saturday) night will not fix what's wrong," Alexander said. "That happens Monday through Thursday (in practice)."
Other scores from CS8 play saw Springfield jump back into title contention with a 53-34 win at Jacksonville, Lanphier squeaked by Glenwood 52-50, and Taylorville fell to SHG 59-31. With three conference games left for everyone, the standings look like this: Lincoln 9-2, Southeast 9-2, Springfield 9-2, Lanphier 7-4, Jacksonville 4-7, Glenwood 3-8, SHG 3-8, Taylorville 0-11.

Finally, our condolences go out to the family of Carol Aeilts, who passed away Thursday at the age of 65. Her two sons, Brian and Donny, are very well-known in the community as well as being remembered for their days as athletes at Lincoln Community High School. There were many at the game Friday night talking about her passing, and even though I did not know her, it is obvious to me that she will be sadly missed by many, including a number of those still connected to the Lincoln sports community.
___

LINCOLN (55)

Nelson 8 5-7 24, Smith 6 4-4 18, Brackney 3 2-2 8, Coyne 2 1-1 5, Kirby 0 0-0 0, Bowlby 0 0-0 0, Turner 0 0-0 0. Team 19 12-14 55. 3-point field goals 5 (Nelson 3, Smith 2).

Southeast (67)

Chandler 20, Smith 17, Akuoko 14, Anderson 8, Senor 6, Brooks 2.

Lincoln 13-16-8-18
Southeast 14-17-19-17

Other notes:
Jordan Nelson is now 12th all-time in scoring with 1,124 points, passing Paul Kendrick (1,104). Nelson is also by himself in third with 203 career 3s made.

By playing, Ben Brackney is tied for ninth in games played with 94. He has pulled even with Brian Cook and Seymour Reed. His streak of scoring in double figures ends at 12, last scoring under 10 against Belleville East at Collinsville.

Lincoln is now 1-3 when trailing at the half.