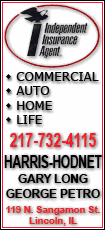 Here's the long and short of it going into Saturday.
Johnson is tied for the lead at 10-under par and faces two holes that measure more than 1,000 yards - the par-5 17th, followed by the uphill 18th that is 473 yards on the card and plays much longer in these conditions.
The clubhouse leader is Steve Stricker, who shot a 6-under 65 in the morning. Stricker isn't terribly long, but he's as good as anyone with the short stick. Recent history doesn't necessary favor big hitters at Riviera. For every Phil Mickelson, Adam Scott and Robert Allenby, there is Kirk Triplett, Mike Weir and Len Mattiace.
Adding to the puzzle?
The signature shot for each of them came on a par 3 - the shortest par 3 for Johnson, the longest for Stricker.
The tee was forward on the par-3 sixth hole, and the pin was located to the front right portion of the green, making it play 152 yards. In this weather, Johnson opted for an 8-iron. It landed short of the famous bunker in the middle of the green, spun back and dropped in for the 14th ace on that hole in tournament history.
"Probably my best shot of the day," Johnson said. "Hit 8-iron and made it. So that always helps the round a little bit."
Stricker hit a hybrid 3-iron on the 230-yard fourth hole, and it hit the lip before settling 20 inches away for one of seven birdies on the round, and by far his easiest putt.
"I knew it was in there close, but I guess it had lipped out," Stricker said. "That's like stealing one."
To get an idea of how long Riviera is playing is to consider how Stricker played the par-5 first one, which for him came in the middle of his round Friday. He ripped a driver - typically a 3-wood off the tee because of the huge drop down the hill - and had 253 yards to the hole. Stricker checked his yardage, kept his hand over his clubs trying to decide and figured it was a three-shot hole in this weather.
He opted for a hybrid that would not go in the large, deep bunker fronting the green, leaving himself a good angle for the pitch.
"We had like 247 to cover the whole bunker, and we hadn't been able to hit anything 247," Stricker said. "Even our drivers were going about 236. I knew I couldn't get there, so I just wanted to lay up as close to that bunker as I could - the pine was in the back - and give myself a good look at birdie."
The pitch was pure, took one big hop and check up inches from the hole for a tap-in birdie.