Bicentennial time capsule to be sealed Feb. 12 at presidential library

Send a link to a friend
[February 06, 2010] SPRINGFIELD -- The Illinois Abraham Lincoln Bicentennial celebration will soon be over, and officials are already looking ahead to his 300th birthday in 2109.
A time capsule featuring items relating to the yearlong celebration of Lincoln's 200th birthday in 2009 will be filled and sealed during a brief ceremony on Lincoln's 201st birthday, Feb. 12, at 1 p.m. at the Abraham Lincoln Presidential Museum in Springfield. The time capsule will be stored in the climate-controlled stacks of the Abraham Lincoln Presidential Library and is to be opened on Lincoln's 300th birthday, Feb. 12, 2109.

The custom-made capsule with brass fittings hides a miniature vault that will be completely sealed to protect the contents during the next century. The items placed inside will also be sealed in the latest archival storage materials, much like the priceless original Lincoln artifacts in the presidential library's collections.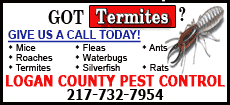 The time capsule will contain documents, images, videos and material culture to help preserve the memory of the Abraham Lincoln Bicentennial events held in Lincoln's hometown during 2009. The items include:
A selection of birthday cards for Abraham Lincoln from among the thousands sent from around the world.

Examples of the four new Lincoln penny designs released during 2009, one of which was unveiled at the Old State Capitol.

An invitation and postcard for the Lincoln Bicentennial postage stamp ceremony at the Old State Capitol.

A selection of photographs of bicentennial activities, printed on archival photo paper; photo CDs with hundreds of images; DVD videos of many of the events; and printed programs from many events.

Items relating to President Barack Obama's speech at the Lincoln Bicentennial Banquet, including an invitation, the official photo of the event and a video of the president's remarks.

Cloth samples from period clothing worn by re-enactors during the living history bicentennial program at the Lincoln Home.

A scale model of the "Abraham Lincoln -- Self Made in America" tractor-trailer exhibit that toured the country.

A Lincoln-Douglas Reunion Tour button.

Posters, magazines, advertisements, bookmarks, brochures, educational materials, calendars and event schedules pertaining to the bicentennial.

A copy of House Resolution 183 on the Lincoln Bicentennial.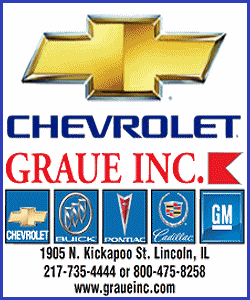 Since technology will change in the next 99 years, the electronically preserved items in the time capsule, such as photo CDs and video DVDs, will be updated every 10 years so people in 2109 can view them.
"We learned a great deal and drew much inspiration from the 1909 Lincoln Centennial when planning the 2009th birthday celebration," said Marilyn Kushak, who chaired the Illinois Abraham Lincoln Bicentennial Commission. "We hope that citizens 99 years from now will enjoy an equally spectacular 300th birthday and that we can share in their celebration from the past with this gift to posterity."
[Text from Illinois Abraham Lincoln Bicentennial Commission file received from the Illinois Historic Preservation Agency]