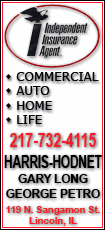 Traders are grappling with concerns that some European countries might not be able to rein in mounting debt. Stocks have also been hurt in recent weeks by China's plans to limit economic growth and the U.S. government's proposed rules to restrict trading by large financial institutions.
All of those concerns have investors on edge about whether the global economy can recover strongly in the coming months. Stocks had rallied for 10 months after hitting 12-year lows last March on hopes of a robust rebound.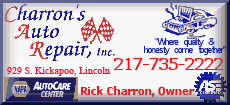 Now investors want to see evidence that economic growth is occurring. The recent troubles demonstrate a recovery might not be happening as fast as investors had hoped.
Overseas markets were mixed. Asian stocks fell overnight, while European markets have opened modestly higher.
Ahead of the opening bell, Dow Jones industrial average futures fell 7, or 0.1 percent, to 9,934. Standard & Poor's 500 index futures fell 0.90, or 0.1 percent, to 1,058.90, while Nasdaq 100 index futures fell 1.50, or 0.1 percent, to 1,743.50.
It's a relatively quiet week in terms of economic reports that could lend further support to the strength or weakness of the economic recovery.
The weekly unemployment report, due out Thursday, will be among the most closely watched reports. Economists predict the number of workers filing for unemployment benefits for the first time fell last week to 465,000 from 480,000, according to Thomson Reuters.
High unemployment remains one of the biggest obstacles to an economic recovery. However, on Friday, the Labor Department said the unemployment rate fell to 9.7 percent in January from 10 percent a month earlier.
Consumer spending also remains a problem as it accounts for more than two-thirds of all economic activity. The Commerce Department is expected to say retail sales rose 0.3 percent last month after falling 0.3 percent a month earlier.