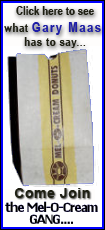 Big games often come down to a turnover, and this one did. But who would've guessed the NFL's most heralded quarterback would make it?
Driving toward a tying touchdown in the final minutes Sunday night, the four-time MVP threw it away for Indianapolis. Tracy Porter intercepted a pass and returned it 74 yards for a clinching score, giving the New Orleans Saints a 31-17 win over the Colts.
"It's certainly disappointing. Very disappointed. Disappointed," Manning said.
All week, this was the story line in Miami: Could Manning, a New Orleans boy through and through, deny the Saints in a game they desperately wanted to win for their city?
Turned out he helped his hometown team win its first Super Bowl -- just not in the way he imagined.
Dad Archie Manning, the longtime star Saints quarterback, got caught smack in the middle.
"I was pulling for the Colts. I'm not quite over that, but I'm happy for New Orleans," he said inside the stadium.
"I don't know if I'm going to celebrate or not. Maybe later, when the city does, but I'm not in a celebrating mood. Glad to see everybody else in New Orleans celebrate. That's enough for me now," he said.
Added Archie: "I'm proud of him. ... It just wasn't meant to be."
His son repeated the word "disappointing" at least 10 times in his postgame interview session, using it to describe everything from the Colts not having the ball much in the second quarter to the interception that decided the title.
"I understand how excited the Saints are, their families and the city of New Orleans is going to be," he said. "I'm sorry to our fans that we weren't able to get it done."
Porter's pick-6 provided a startling end to a Super Bowl that seemed destined to wind up in Manning's strong right hand.
The Colts set an NFL record with seven fourth-quarter comebacks this season, and surely most everyone at Sun Life Stadium thought ol' Peyton was at it again. Down 24-17, the Colts were moving closer and closer until Porter's play.
Porter cut in front of receiver Reggie Wayne's route on the left side, made the interception and took off. Brawny Saints defensive end Will Smith knocked down Manning as he tried to make a tackle.
Manning took a glance over his shoulder to watch Porter's romp to the end zone, unbuckled his chin strap, stood up and simply walked toward the bench with 3:12 left.
"We probably never got into a great rhythm. We were certainly worse in lapses in our final possession," Manning said.
The 33-year-old Manning was MVP of the Colts' victory in the Super Bowl on the very same field three years ago, and was a good bet to win the trophy once more. Instead, the night finished the same way his final college game at Tennessee ended -- a bruising loss to Nebraska, also on this field.