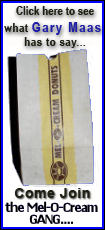 After those tiny blood spots are tested for a list of devastating diseases, some states are storing them for years. Scientists consider the leftover samples a treasure, both to improve newborn screening and to study bigger questions, like which environmental toxins can harm a fetus' developing heart or which genes trigger childhood cancers.
But seldom are parents asked to consent to such research -- most probably don't know it occurs -- raising privacy concerns that are shaking up one of public health's most successful programs. Texas is poised to throw away blood samples from more than 5 million babies to settle a lawsuit from parents angry at what they call secret DNA warehousing. A judge recently dismissed a similar lawsuit in Minnesota.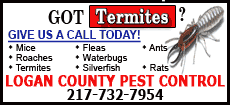 Michigan just moved 4 million leftover blood spots into a new "BioTrust for Health," planning a public education campaign about the research potential and how families can opt out.
Advisers to the U.S. government hope to have national recommendations by spring on how to assure all babies still get their newborn tests while allowing parents more say in what happens next.
"It's a critical thing that we take action," says advisory board member Sharon Terry of the nonprofit Genetic Alliance. She says distrust over the leftover blood spots threatens public confidence in newborn screening itself.
"The sunshine on the information -- educating parents -- is the way lesser threat. Done well and done right, there will be an enormous benefit overall to the system," she says.
Newborn screening isn't new. It began in the 1960s, and today every baby is supposed to be tested for at least 29 rare genetic diseases in hopes of catching the fraction who need early treatment to help avoid brain damage or death. Now being added to the list: Bubble-boy disease, formally known as SCID for severe combined immune deficiency.
The program catches about 5,000 babies a year in need of treatment.
Because newborn screening is mandatory, only a handful of states provide much upfront parent education. Leftover spots mainly are used for double-checking that newborn tests are accurate. Sometimes, families ask geneticists to study them after a child's death from a disease doctors can't immediately diagnose.
But as scientists sought to use the leftovers for broader research, suddenly the informing of parents -- especially about long-stored spots -- became an issue. While blood spots are stripped of identifying information before being handed over to scientists, people generally need to consent to participate in research.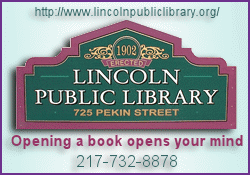 "My kid is not a lab rat. You have to ask before you can use him in an experiment, before you can use his blood, his tissues, his DNA, whatever," says Andrea Beleno of Austin, one of the Texas parents who sued. Among their worries: that genetic information about the children could fall into the wrong hands.
Had she only been asked, Beleno adds, she probably would have let her son's blood spot be stored.
To scientists who pore through dusty warehouses in search of blood samples stored by health department ID codes -- not the babies' names -- privacy concerns are exaggerated.