Between 16 percent and 40 percent of artemisinin-based drugs sold in Senegal, Madagascar and Uganda failed quality testing, including having impurities or not containing enough active ingredient, the survey found.
Artemisinin-based drugs are the only affordable treatment for malaria left in the global medicine cabinet. Other drugs have already lost effectiveness due to resistance, which builds when not enough medicine is taken to kill all of the mosquito-transmitted parasites.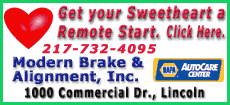 If artemisinin-based drugs stop working, there is no good replacement and experts worry many people could die.
"It is worrisome that almost all of the poor-quality data that was obtained was a result of inadequate amounts of active (ingredients) or the presence of impurities in the product," said Patrick Lukulay, director of a nongovernmental U.S. Pharmacopeia program funded by the U.S. government, which conducted the survey. "This is a disturbing trend that came to light."
The study is the first part of a 10-country examination of antimalarials in Africa by the U.S. and the World Health Organization. It follows evidence from the Thai-Cambodian border that artemisinin-based drugs there are taking longer to cure malaria patients, the first sign of drug resistance.
The three-country report also found bad drugs in both the public and private health sectors, meaning governments -- some buying medicines with donor funds -- are not doing enough to keep poor-quality pills out. All of the drugs tested from the public sector in Uganda, however, passed the quality tests. But 40 percent of the artemisinin-based drugs in Senegal failed.
"There are countries where donated medicines are not subjected to quality controls, they're just accepted," said Lukulay. "There are countries in Africa where Chinese products have been donated and found to be unacceptable later in the public sector."
A total of 444 samples of artemisinin-based combination drugs along with the antimalarial sulfadoxine-pyrimethamine -- to which resistance has already developed -- were first screened locally using visual inspection and basic lab tests. Sulfadoxine-pyrimethamine is still used, mainly for preventative treatment for pregnant women.
Nearly 200 samples then underwent full quality control testing in a U.S. laboratory to examine the amount of active ingredient present and drug purity. For both drugs, 44 percent from Senegal failed the full quality testing, followed by 30 percent from Madagascar and 26 percent from Uganda.