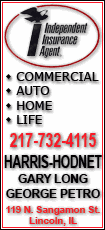 The annual date means that often the day is less than pleasant, but that doesn't seem to deter the community from coming every year. This year was no exception with less than palatable weather. A bit of snow had fallen overnight, and with a blustery wind, streets were slick. The morning sun hadn't had enough time to work its magic on warming things enough to thaw.

Still, the parking lot at Zion Lutheran School began to fill at 7 a.m. Soon after, the open field to the west of the lot began filling with cars and trucks as hundreds of vehicles filled with family and friends braved the elements to attend the school's annual pancake and sausage breakfast.

And when it was all over, 1,365 meals had been served and 301 items had been auctioned off, to say nothing of the tables full of baked goods sold to community members as they made their way out the gymnasium door.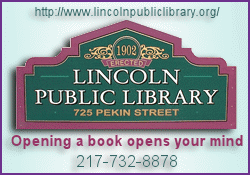 Karen Burgrabe read off the list of supplies used in this huge event, and it sounds like something that could be turned into another rendition of the "Twelve Days of Christmas."
When the day was over, 60 boxes of commercial pancake mix had been mixed, 3,850 pounds of sausage had been prepared, 132 bottles of syrup had been poured, two cases of butter had been spread, 30 gallons of orange drink had been drunk, and so much coffee was made and consumed that no one knew for sure.
Yes, that is a real pancake and sausage breakfast.
On Monday, as parents came to pick up their children, there was a steady file of people coming into the office to pick up and pay for the items they had bid on and won at the silent auction. All seemed jovial, and on more than one occasion someone said they were there to "pay" for the items they had won. Of course they didn't win anything except the right to pay for an item. But their generosity meant that the school had won, and that is what this annual event is all about.
In all $25,000 was raised during the day. No small amount by any school's measure but most assuredly an important total to a small private school (132 students) that has to rely on tuition and the generosity of the congregations at Zion and Faith Lutheran to keep the school going.
Shirley Aukamp and Donna Sauer, assistant principal, remembered the first breakfast the school put on back in 1977. At the time the school was still a part of the downtown church and they had two grills outside where the pork and batter were cooked up. Aukamp remembers, "The day wasn't pleasant but it was agreeable." Both Aukamp and Sauer believe that 300 meals were served the first year, and both admitted that neither had any idea as to how large the annual breakfast would grow over the years.
Aukamp said that the first breakfast meats were supplied by three hogs. Now 20 to 30 hogs get turned into sausage to fill the requests of community patrons.
In the early days there was no silent auction. That portion of the day has grown into a significant part of the fundraising. Karen Burgrabe said that in 2007 the business community and individuals donated 120 items for auction. This year there were 301: another testimony to the generosity of our local businesses.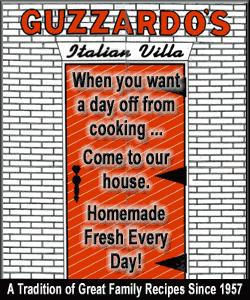 The number of meals served now is something that Steve Schumacher, school principal, can only smile at and be amazed by. The 1,365 total for meals served is equivalent to almost 10 percent of the city's population. Couple that with how many more people come out just to bid on an item or pick up baked goods, and the morning is obviously a signature event in the community.
But there is more than just the bounty of good food being shared at Zion Lutheran School. You can see it in the faces; you can hear it in the rush of noise as the community comes together in a joy of fellowship and friendship in the waning days of another winter. For just that day, the gymnasium is a special place as it carries table after table of smiles and laughter throughout the morning. It is almost as if the busiest community in central Illinois is shaking off the cobwebs of winter and preparing for another year of activity to help each other as best we can.
During the breakfast, there was help everywhere, keeping things running as smoothly as possible for such large numbers. Crews keep sausage coming while others man two pancake-making machines. Some keep filling carryout orders while others serve the meal. And still others walk the gymnasium, making sure anyone who needs an extra sausage or pancake or drink gets it easily and readily. The ages of those helping ranged from 80-something to 8 or perhaps younger. Karen Burgrabe said the youngsters who were working hard along with the adults were from Girl Scout Pack 6419 and the student council.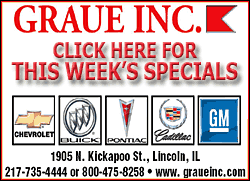 Jennifer Heidbreder counted up 100 volunteers who helped kept everything running. Schumacher marveled at the fact there are so many volunteers whose children have long left the school but still pitch in to make the day a huge success. To those volunteers, it will always be their school, and they come willing to work, with a smile on their faces every year.
And so another hugely successful pancake and sausage breakfast is in the books at Zion Lutheran School. Thanks to staff, volunteers, businesses and all those who come to contribute in a small way to keep one of our schools on steady ground in these trying times. We are delighted to name all those involved as our Personalities of the Week.
We doubt you could have done it any "batter."
[By MIKE FAK]