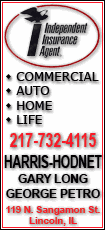 The bonds' underlying rating was dropped from Baa3, an investment grade, to Ba1, a speculative grade, by Moody's last Thursday.
Standard and Poors cut the bonds from BBB to BB+ on Tuesday while still giving them a "stable outlook."
The Mets sold $613.1 million of three types of bonds in 2006 and an additional $82.28 million of bonds last year. Ambac Assurance Corp., the company having financial difficulty, insured $547.6 million of the 2006 PILOT bonds (payment in lieu of taxes).