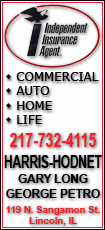 The nation's No. 3 scorer was hurt while coming down on a rebound attempt with 8:42 to play Thursday night. He left the court, was treated and returned briefly before leaving the game again.
"I came down funny and twisted my knee," Harangody said collecting 13 points and six rebounds in 29 minutes in a 90-87 loss. "I felt something wasn't right. At first, I was really worried, but I put ice and pressure on it and it felt a little better. But after a second, it didn't feel right and I came out."
Harangody favored his left leg as he walked off the court, and a trainer looked at his left knee.
Harangody, who was averaging 24.5 points and 10.1 rebounds, sat at the end of the Notre Dame bench in the final minutes with a towel wrapped around his neck. He also had an ice bag on his right knee after the game.
"I think we have to see how it feels tomorrow," Harangody said. "The trainers checked it out and they told me that I shouldn't worry about anything. It could be just a sprain. It feels a lot better now."
Notre Dame coach Mike Brey said Harangody just came down wrong.
"At first, I thought it was his ankle, but it was his knee," Brey said. "He tried to give it a go, but he said it was sore. I think we did a heck of a job without him. We hadn't played much without him all year, but in the end, we had a fighting chance. I don't anticipate him being out long. We'll see where we're at tomorrow. We'll ice him down and take a better look at it tomorrow."
Harangody's 13 points gave his 1,324 in the conference, moving him into third place overall ahead of Seton Hall's Terry Dehere (1,320). Troy Bell of Boston College is No. 2 in conference scoring with 1,388 and Syracuse's Lawrence Moten is No. 1 with 1,405.