T
he annual holiday is the most important of the year in China, with families expected to welcome in the New Year at midnight Saturday with a roar of fireworks that will last for hours.
It is the only time in the year when China's massive army of migrant workers, who work on building sites and in factories in major cities, get a chance to return home to see their families.
China calls the holiday the biggest annual movement of people in the world. The Ministry of Railways has estimated that 210 million passengers - more than Russia's population - will ride the rails during the 40-day New Year travel season, up 10 percent from last year. The holiday officially lasts six days, but many workers take up to a month off.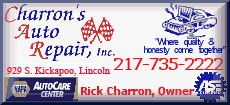 Police around the country tightened security for the holiday period. A notice on the Web site of the Ministry of Public Security said police would increase checks on fireworks displays, lantern shows and temple fairs.
Last year, an illegal fireworks display at the headquarters of China's state broadcaster in Beijing caused a massive fire at a newly built 44-story hotel. On Friday, three firefighters died while fighting a building fire triggered by fireworks in central Hunan province, according to the official Xinhua News Agency.
The holiday period is an annual test of China's overburdened transportation system. Tickets are difficult to buy, and this year authorities are cracking down on scalpers who hoard tickets to resell at higher prices. Passengers will have to show their identification cards when buying tickets for trains out of southern Guangdong province, home to tens of thousands of factories employing migrant labor.
China's national meteorological bureau warned Saturday of possible traffic problems caused by rain in the south of China and snow in the north.