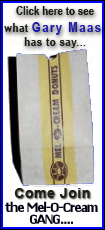 Woods did not meet the deadline for entering the Match Play Championship next week in Arizona, the tournament where he made his comeback a year ago from knee surgery.
The indefinite break goes on.
Woods announced Dec. 11 that he was stepping away from golf as he tries to salvage his marriage after confessing to infidelity. He has not been heard from since then, including the announcement Friday. He simply didn't enter by 5 p.m. EST.
Phil Mickelson already said he would skip next week to take a family vacation that previously was postponed due to his wife's treatment for breast cancer. That makes Steve Stricker the No. 1 seed when the tournament begins Wednesday at Dove Mountain north of Tucson.
It will be only the second time Woods has missed the Match Play Championship, which he has won three times. He was among several top players who did not compete in Australia in 2001.
"It will take away quite a lot from Monday and Tuesday," Padraig Harrington said. "But there will be a worthy winner. All the matches will create new things to talk about."
Tournament director Wade Dunegan said he has been working with several different plans for more than a year and concerned himself only with the 64 top players available who are coming.
"We never know until Friday who is going to play, and we're pleased to have the field we do," he said. "Tiger and Phil are missing for personal reasons, but every other top player is coming."
Woods' decision not to play was welcome news for Ross McGowan of England, who at No. 66 in the world will get into the $8.5 million tournament as the 64th seed.
The brackets will not be set until 7 p.m. EST Sunday. After that, anyone who withdraws until his tee time would be replaced by a list of alternates based on the world ranking. Barring any changes, the other top seeds will be Lee Westwood, Jim Furyk and Martin Kaymer.
Except for a photo last month that appeared to be Woods outside a sexual addiction clinic in Mississippi, he has not been seen since the middle-of-the-night car accident Nov. 27 outside his Florida home that set in motion a stunning chain of tabloid headlines that led to Woods admitting to extramarital affairs.
His agent, Mark Steinberg at IMG, has declined to confirm Woods' location since the accident.