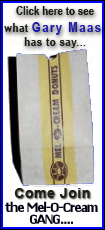 You know, Lincoln games have started to take on the feel of those old Westerns on TV. The ones where things don't look good until the hero rides into town and saves the damsel tied up on the train tracks. Friday night's episode was no different.

After a Jordan Nelson basket tied the game at two, Lanphier went on a 13-3 run to push out to a 15-5 advantage early on. A lot of senior Karl Madison and too many empty trips down the floor for the Railers was a recipe for a quick 10-point deficit.
Madison scored seven in the opening quarter, while the Lions' defense held Ben Brackney scoreless. Nelson's basket and free throw cut the game to 15-8 at the end of the first quarter. Lincoln was getting some open looks, but the shots would not fall.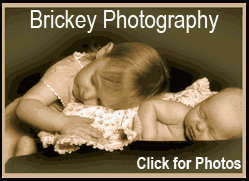 A quick 3 from Lanphier stretched the game back to 10 at 18-8. Brackney's first points of the night, a 3, started the Railers on a 12-4 run through the end of the first quarter to cut the game to just a two-point contest at the half, 22-20.
A more balanced scoring attack from Lincoln (22-3, 10-2) in the second quarter allowed them to climb back into a contest that was still searching for some flow, a search that coach Neil Alexander said could have partially been the fault of the sophomore game.
"Guys are amped up, ready to go, and then the game goes into overtime and they relax," Alexander said of the night's opening JV contest, won by Lanphier 77-68 in triple overtime. "Then, they get ready again, and relax again. You don't know what effect that can have on kids."

As the third quarter started, the Railers were looking for a something to spark an offense that scored 85 points the game before, but now had been held to just 25 percent shooting in the first half.
Well, you live by the 3, you die by the 3. Lincoln hit only two of their long-range shots in the first half, but connected on three early on in the third. The last of those three, from junior Brant Coyne from the top of the key, gave the Railers a 29-26 advantage, a lead they would not relinquish the rest of the evening.
Coyne's 3 started a 10-0 run that gave Lincoln its own double-digit lead at 36-26. However, Lanphier would not go away. Their previous four CS8 losses had all been by single digits, and they had one more run in them.

Starting the fourth quarter with a nine-point lead at 38-29, the Railers looked to avoid that late-game lull that had made recent games closer than Railer Nation would like. Unfortunately, just like in those old Westerns, the villain had one more trick up his sleeve to try to wear our hero down.
A quick eight points brought the Lions (11-12, 7-5) to within one at 38-37. In this episode, our hero didn't wear a white hat but a white uniform, and his shots didn't come from a six-shooter on his side but from behind the 3-point line and at the free-throw stripe.
Jordan Nelson scored 19 of his game-high 27 points in the second quarter, 11 of those in the fourth quarter. Each time Lanphier tried to pull closer, Nelson would connect from behind the arc or step to the line and calmly sink free throw after free throw, finishing perfect in nine shots for the night.

A basket and free throws from Brackney pushed the lead back to eight at 47-39, and Lanphier was forced to score and then foul, hoping the Railers would fail at the free-throw line. Well, this team came in shooting over 79 percent for the season, including over 84 percent over the last nine games.
As expected, Lincoln hit their free throws in the second half, going 14 of 16, allowing the Lions to get no closer than 52-47. Free throws from Nelson and Coyne closed out the 10-point win at 57-47.

This game was a test for the Railers, especially when Brackney picked up his fourth foul with about 5 1/2 minutes left. Lanphier did the right thing by taking it to Brackney, trying to foul him out, and while Lincoln gave up a couple of easy baskets, coach Alexander was confident in his team as well as his need to have his captain on the court.
"They took it to him, got a couple of easy baskets (as Brackney moved aside defensively)," Alexander said. "I'll trade the baskets for fouls any day, though."
Although Brackeny fell short of matching his 42 from Saturday night, his real impact was felt on the boards. Brackney finished with a double-double, scoring 17, but also pulling down a game-high 12 rebounds.
Credit should also go to Cameron Turner, who played extended minutes Friday. Turner played almost 17 minutes in the game as he filled in for Austin Kirby, who also found himself in foul trouble early.

Lincoln's defense held Lanphier to just 30 percent shooting on the night and did not allow anyone but Madison to score from 3-point range.
The Railers were led by Nelson's 27 and Brackney's 17 points. Coyne added seven, while junior Nathaniel Smith had an off night shooting, scoring only five, but defensively was credited with two steals and also led the team in assists with six. Turner rounded out the scoring, hitting a free throw in the second quarter.

Others scores from the CS8 saw Southeast squeak by Glenwood 43-37, SHG beat Jacksonville 54-50, and Taylorville lost for the 51st straight time in conference, 75-22 to Springfield.

The Railers are back in action Saturday night, welcoming in the Terriers from Carbondale. It is "Pack the Pantry" night, so make sure to come out to the game, bring nonperishable food items to help out the Logan County Food Pantry, and stay for the next-to-last home game of the season. As always, you can keep up the Railers here at http://www.lincolndailynews.com/.
___
LINCOLN (57)

Nelson 7-16 9-9 27, Brackney 6-15 3-4 17, Coyne 2-4 2-4 7, Smith 1-7 3-4 5, Turner 0-0 1-2 1, Kirby 0-0 0-0 0, Bowlby 0-0 0-0 0. Team 16-42 18-23 57. 3-point field goals 7-24 (Nelson 4-11, Brackney 2-7, Coyne 1-1, Smith 0-5). Rebounds 29 (Brackney 12), assists 10 (Smith 6), steals 5 (Smith 2), turnovers 9.

Lanphier (47)

Madison 25, Clemons 13, Hearn 4, Murdock 3, Anderson 2. Team 17-57 9-15 47. 3-point field goals 4-16 (Madison 4).
Rebounds 44, assists 5, steals 4, turnovers 12.

Lanphier 15-7-7-18
Lincoln 8-12-18-19

Other notes:

Friday night's game marked the third in the last four that the Railers have trailed at halftime. For the season, they are 2-3 when down at intermission.

Jordan Nelson is now just 11 points behind Larry Lessen for 11th all-time (1178). He is also only six behind Matt Schick (217) for second all-time in 3s made.

By playing, Ben Brackney has moved into eighth all-time in games played with 96, passing Chuck Verderber.

Nelson needs 20 points and Brackney needs 35 to join the 500-point club (in a season) and become only the third set of teammates to accomplish the feat in the same season. In 1983-84, it was Larry Lessen and Ben's father, Brian Brackney, and 11 seasons ago, Brian Cook and Gregg Alexander did the same.

When Brant Coyne missed a first-quarter free throw, it broke a run of 22 straight made by the junior.

In his last 12 games, Nelson is 42 of 49 from the line, an 86 percent clip, the same percentage as Brackney over the same game span, going 51 of 59.

The Railers are shooting 80 percent from the free-throw line in the second half.