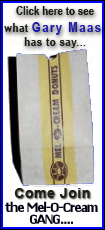 The theme for the Charter Day celebration is "Lincoln and Poetics." Abraham Lincoln was a great lover of poetry, wrote poetry and displayed a poetic style in some of his greatest speeches. Formal presentations will be made by Kevin Stein, the poet laureate for the state of Illinois, and by noted author, playwright and biographer Daniel Mark Epstein.

Charter Day is an opportunity to come together and celebrate shared Lincoln College experiences, so the event is open to alumni, faculty, staff and students. However, seating will be limited. Anyone seeking additional information should contact the Office of Alumni Relations and Special Events at 800-569-0556.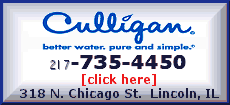 Lincoln College, the only college or university named for Abraham Lincoln during his lifetime, was established in 1865, when it became one of the pioneer educational institutions in the Midwest. Founders investigated several sites for a college, and in December 1864 they picked the town of Lincoln as the location for a new institution of higher learning. The college was officially chartered by the Illinois General Assembly on Feb. 6, 1865. The college marks the historic event every five years with a Charter Day celebration on or around Feb. 12 -- Abraham Lincoln's birthday.
More about Kevin Stein:
In December 2003, the governor of Illinois named Kevin Stein the Illinois poet laureate, filling the position previously held by Howard Austin, Carl Sandburg and Gwendolyn Brooks. This accolade is one of many Stein has earned during his career as poet, critic, editor and teacher.
Stein is author of seven poetry collections, three scholarly books, two poetry anthologies, and numerous poems and essays published in journals as well as anthologies.
His work has received acclaim from reviewers, including recent pieces by Julia Keller in the Chicago Tribune and Mark Eleveld in the Chicago Sun-Times. His newest collection, "Sufficiency of the Actual," was published in January 2009 by the University of Illinois Press.
Stein's first poetry volume, "A Circus of Want," earned the Devins Award for Poetry. His poetry has been honored with the Frederick Bock Prize awarded by Poetry, the 1998 Indiana Review Poetry Prize, and four Illinois Arts Council Literary Awards -- the most recent awarded in 2007 for his poem "Middle-aged Adam's and Eve's Bedside Tables."
Stein has been the recipient of the National Endowment for the Arts Poetry Fellowship and three such fellowships granted by the Illinois Arts Council, as well as grant support from the National Endowment for the Humanities. In 2004, he was awarded the Vernon Louis Parrington Medal for Distinguished Writing.
His poems and essays have appeared widely in journals such as American Poetry Review, Boulevard, Colorado Review, The Kenyon Review, Poetry, Southern Review and TriQuarterly.
In addition to poetry, Stein has written several scholarly works, including his forthcoming book of essays, "Poetry's Afterlife: Verse in the Digital Age," due in May 2010.
(http://poetlaureate.il.gov/ )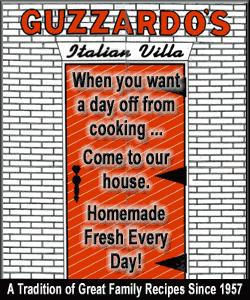 More about Daniel Mark Epstein:
Epstein is a biographer, poet and dramatist whose work has been widely published and performed.
In the 1970s his poetry first appeared in The New Yorker, The Atlantic Monthly and The New Republic. His first volume of poems was published in 1973. His plays appeared soon thereafter in regional theater and off-Broadway, and in 1978 he received the Prix de Rome for his poetry and dramatic works.
In the 1980s he wrote his first biography, "Sister Aimee: The Life of Aimee Semple McPherson," now in its fourth printing. His biography "Nat King Cole" was a 1999 New York Times Notable Book, reviewed on the cover of the NYT Book Review, and his biography of Edna St. Vincent Millay was a New York Public Library "Books to Remember" honoree for 2001. "The Lincolns: Portrait of a Marriage," was named one of the "Best Books of 2008" by both The Wall Street Journal and Chicago Sun-Times.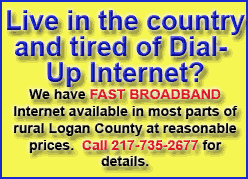 His honors include a National Endowment for the Arts fellowship in 1974, a Guggenheim Fellowship in 1984 and an Academy Award for Lifetime Achievement from the American Academy of Arts and Letters in 2006.
(http://www.danielmarkepstein.com/ )
[Text from file received from Lincoln College]