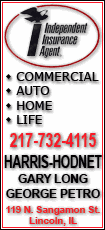 Nope, not Dwyane Wade and LeBron James.
Try Jerry Jones and Mark Cuban.
They partnered to create a basketball spectacle that had never been seen before, one that ended with the Eastern Conference's 141-139 victory over the West on Sunday night in the All-Star game.
"It's an historical event," Wade said. "It's going to be in our minds and our hearts and thoughts for a long time. Dallas and the MVP. Jerry Jones and Mark Cuban really put on a fabulous event."
The crowd of 108,713, packed with the usual celebrities the NBA All-Star game always attracts, watched Dallas native Chris Bosh make the winning free throws with 5 seconds left. The West had a chance to win it, but Carmelo Anthony's 3-point attempt came up short.
"To be in front of 108,000 fans, that was actually what it was, that was not a false number. You could look up in the stands, and there was not a seat open," James said. "To be part of history is something that you always wish and dream for."
The largest cheer of the night came after the third quarter, when Mavericks owner Cuban and Cowboys owner Jones came onto the court to announce the record basketball crowd, which was also the largest in the $1.2 billion building's short history.
Wade had 28 points and won MVP honors, just as he did after leading Miami to victory in the 2006 NBA finals in nearby Dallas. He added 11 assists, six rebounds and five steals.
"To be able to perform in front of a crowd like that, I know that. I know I can do it, I've done it before," Wade said. "So just to be able to put on a show like that and to get the win, and to make key plays down the stretch was what I like.
"I've had a little luck in Dallas. Of course, 2006 is very, very memorable, something I dreamed of doing for a long time, winning the NBA championship and I was lucky enough and blessed enough to win the MVP there," Wade said. "To come and do it again is special."
James had 25 points, and Bosh had 23 points and 10 rebounds. Anthony scored 27 points, and Dirk Nowitzki -- who Kobe Bryant had predicted would win MVP honors -- had 22.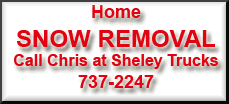 The star in this one, though, was the building. The NBA brought its midseason showcase to a football stadium, and the arrangement worked perfectly. The league was predicting about 90,000 but ended up blowing past Jones' and Cuban's hopes to reach 100,000.
It easily shattered the previous record for the largest crowd to watch a basketball game of 78,129, set for a college matchup between Kentucky and Michigan State at Detroit's Ford Field on Dec. 13, 2003.
"It was unbelievable for us to be a part of a moment like this. I don't think we will ever be part of another game or situation like this, for both teams," Anthony said. "The lead got out of hand early in the third quarter, but we fought back and got the fans back into the game."
The thrilling finish more than salvaged an occasionally rough All-Star weekend for the league. Injuries knocked out fan favorites such as Bryant and Chris Paul. Commissioner David Stern and players association executive director Billy Hunter indicated the sides are far apart on a new labor agreement that would prevent a work stoppage in the summer of 2011, and the slam dunk contest wasn't pretty even with the presence of the Dallas Cowboys cheerleaders.