Then he turned to face what he considers the toughest drive on the golf course.
"It's such a gorgeous hole," Johnson said. "If you miss it a little left, it's not so pretty."
What followed was a tee shot as majestic as the scenery around him.
Johnson's drive was long and pure, setting up a simple birdie from the greenside bunker Sunday. It gave him a one-shot victory over David Duval and J.B. Holmes, making him the first player in 20 years to win back-to-back in the Pebble Beach National Pro-Am.
Johnson closed with a 2-over 74, the highest final round by a Pebble Beach champion since Johnny Miller (74) in 1994. The 25-year-old Johnson is the first player since Tiger Woods to go straight from college and win in each of his first three years on the PGA Tour.
Johnson hit a 3-iron into the front right bunker, the best place to miss, and blasted out to 3 feet. He lightly pumped his fist when he made the putt, a mixture of celebration and relief from a long day in which four players had a share of the lead at some point.
"All you can ask for is a chance to win on the last hole," Johnson said.
Paul Goydos didn't get that opportunity. Leading by one shot with five holes to play, Goydos hit a chip that ran off the other side of the treacherous 14th green, another chip that came back down the slope toward his feet and three-putted for a quadruple-bogey 9.
He wound up with a 78 and tied for fifth.
Two other players -- Bryce Molder and Alex Prugh -- also made a 9 on the par-5 14th hole, the kind of carnage typically seen at the U.S. Open, which will be at Pebble in four months.
"It wasn't like I didn't try on all nine shots," Goydos said. "The ninth one I really wasn't all that excited about. Just everything I did on that hole didn't work out."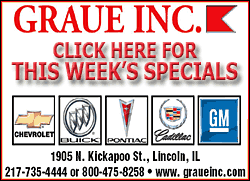 Johnson's two victories were nothing alike.
He essentially won last year when he walked off Spyglass Hill on a Saturday with a four-shot lead. Johnson was declared the winner two days later when the tournament was shortened to 54 holes because of rain.
He had to work a lot longer -- and harder -- this time around.
Duval put together his best four rounds in years, closing with a 3-under 69 that he didn't think would be enough until Johnson went over the green and made a pair of bogeys on the back nine.
Johnson's power, and the shot he struck on the 18th, made all the difference.
Duval doesn't have the length to get home in two at Pebble's closing hole, not into the ocean breeze on soft fairways, so he played smartly to the right. His wedge came up just enough short to catch the slope and roll 30 feet away.
"I feel like I did most of the things I wanted to do today," Duval said.