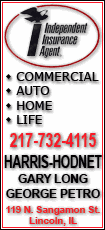 The team announced Sunday that longtime head trainer Gene Monahan is taking a medical leave of absence to deal with "a significant illness" that could keep him out through the start of the regular season. The nature of his illness was not disclosed.
The 65-year-old Monahan hasn't missed spring training in 48 years, including the past 38 as the trainer in charge of the storied Yankees franchise. He's the longest-tenured active head trainer in the major leagues, a mantle he assumed when Dave Pursley retired from the Atlanta Braves after the 2002 season.
"I miss not being around my professional family already, but I'm battling," Monahan said in a statement released by the team. He's expected to remain in New York to receive "extensive treatment" over the next several weeks.
Steve Donohue will fill in when pitchers and catchers report to George M. Steinbrenner Field in Tampa, Fla., on Wednesday. Donohue has worked the past 25 seasons as Monahan's assistant and 31 seasons overall in the Yankees organization.
The Yankees' first full workout is Feb. 24. Their regular season begins April 4 at Boston.
Monahan was introduced to pro baseball when he served as a bat boy and clubhouse attendant for the Yankees in 1962, during his senior year of high school. Among the players on that Yankees team were Roger Maris, Mickey Mantle, Yogi Berra and Whitey Ford.