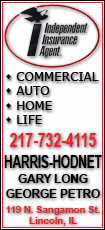 In the blaze early on Sunday, Elijah Grays lost his 18-year-old daughter, Sally Gist; 16-year-old twins Elicia and Elijah Gist, and Sally's sons, Rayshawn Gist, 3, and 3-day-old Byron Reed. The fire engulfed a three-story building where the family lived in Cicero.
Sally's 20-year-old boyfriend, Byron Reed, and Tiera Davidson, a 19-year-old family friend, also perished in the fire.
Family friend Kym Hackett told The Associated Press Monday that Grays, 49, was devastated by his loss. The Chicago Tribune described how Sally Gist and the twins' mother, Allison Gist, had heard the victims calling out for her to help, but that she had been unable to save them.
"They lost everything, literally everything," Hackett said. "They're doing the best they can."
Cicero Assistant Fire Marshal Ron Opalecky said investigators were trying to determine how the fire started, although they believed it originated in the back of the home. He said nothing has been ruled out.
"When we got in there, you could barely tell what was there," Opalecky said.
Two victims were found on the first floor and five victims in the attic, he said. The Tribune said a single stairwell appeared to have been the only means of access to the uppermost room in the house.
He said smoke alarms were fitted in the building and were sounding when firefighters arrived at the scene.
The Cook County medical examiner's office on Monday listed the cause of the victims' deaths as "pending police and fire investigation."
Cicero town spokesman Ray Hanania, who provided identities of the deceased to the AP, said 23 other people escaped the fire Sunday and that 20 of them needed alternative shelter.
The tragedy has certainly raised concerns about overcrowding, Hanania said.