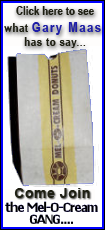 The world's biggest maker of printers and personal computers has its hands in so many businesses that a broad recovery would be a positive sign about the health of spending on technology.
Consumer spending on PCs -- particularly little laptops called "netbooks" that are cheaper than full-sized and full-featured computers -- has buoyed the industry, but other companies including Intel Corp. and IBM Corp. have reported that business spending is picking up, as was expected heading into 2010.
Analysts expect HP to earn $1.06 per share, excluding items, on $30.01 billion in revenue.