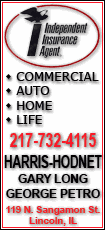 Quarterly earnings in the last quarter of 2009 were $15.5 million, or 18 cents per share. In the same period of 2008, ValueClick reported a loss of $251.8 million, or $2.90 per share. The 2008 period included a $327 million goodwill impairment charge.
Analysts surveyed by Thomson Reuters estimated net income of 16 cents per share for the latest quarter.
Revenue edged up less than 1 percent to $110.4 million from $110.1 million in the year-ago quarter.
Earlier this month, ValueClick forecast $130.2 million in revenue for the quarter, but that estimate did not include the sale of ValueClick's Web Clients business segment. That segment's revenue was excluded from the latest quarter's results.
With the notable exception of Google Inc., companies that make money from online advertising continued to struggle in the fourth quarter, including Yahoo Inc., IAC/InterActiveCorp. and AOL Inc.
For the full year, ValueClick's profit was $68.6 million, or 71 cents per share, compared with a loss in 2008 of $214.1 million, or $2.32 per share. Revenue sank 7 percent to $422.7 million.
Shares of ValueClick slid 7 cents to close at $9.13.