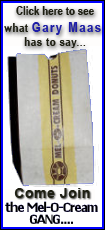 Overseas markets rose following upbeat earnings in Europe from companies including French bank BNP Paribas.
Investors turned their attention from concerns overseas to domestic growth Tuesday, and sent stocks sharply higher. Two new reports due out Wednesday before the market opens are expected to provide further signs of an economic recovery, which should keep traders focused on the U.S. economy for at least another day.
The Commerce Department is expected to report construction of new homes and apartments rose 4.1 percent to an annual rate of 580,000 in January after construction fell in December because of bad weather.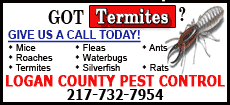 A collapse of the housing market helped push the economy into recession, but recent reports on the sector have showed some signs of stability. The report is due out at 8:30 a.m. EST.
Industrial production likely also grew last month. Economists polled by Thomson Reuters forecast production at the nation's factories, mines and utilities rose 0.6 percent last month, marking the seventh consecutive month of growth.
The report is due out at 9:15 a.m. EST.
Ahead of the opening bell, Dow Jones industrial average futures rose 21, or 0.2 percent, to 10,262. Standard & Poor's 500 index futures rose 3.30, or 0.3 percent, to 1,096.50, while Nasdaq 100 index futures rose 5.00, or 0.3 percent, to 1,804.25.
Stocks rose sharply Tuesday after better-than-expected earnings from companies like Barclays PLC, Merck & Co. and Abercrombie & Fitch provided reassurances that the economy is improving.
Simon Property Group's takeover bid of rival mall operator General Growth Properties also provided signs companies are getting more confident in a rebound.