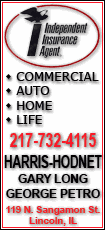 S&P said it will remove Pepsi Bottling Group Inc. from the S&P 500 index and replace it with Discovery Communications Inc., a media company that owns Discovery Channel and TLC, among other properties.
S&P is removing PepsiAmericas Inc. from the S&P MidCap 400 and replacing it with Bally Technologies Inc., a Las Vegas-based manufacturer and operator of slot machines and video machines for the gaming industry.
PepsiCo is acquiring the companies -- two of its bottlers -- in separate deals expected to be completed soon. PepsiCo launched its takeover efforts last April.
The changes to S&P's indices will take effect on a date to be announced.
Shares of Discovery Communications added $1.62, or 5.6 percent, to $30.56 in aftermarket activity. They earlier rose 25 cents to end regular trading at $28.94. The stock has traded in a 52-week range of $12.46 to $33.02.
Bally Technologies rose 62 cents to close at $40.21.