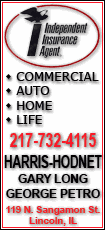 The heavily favored Scottish terrier won best in show Tuesday night and seemed to be an easy choice. Her team waited quite a while for this victory -- it took a little longer, too, because of a startling protest inspired by People for the Ethical Treatment of Animals.
Shortly before judge Elliott Weiss picked Sadie, a pair of well-dressed women walked into the big ring at Madison Square Garden and held signs over their heads that said "Mutts Rule" and "Breeders Kill Shelter Dogs' Chances," the latter a slogan popularized by PETA.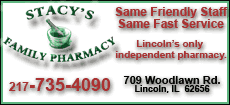 The crowd of 15,000 gasped at the sudden protest, booed the women and then cheered as a half-dozen security guards ushered them away without incident.
PETA members Dana Sylvester and Hope Round were charged with criminal trespass, police said. They acted on their own, the organization said, but it supported them.
The interruption lasted about a minute and came between judging of a Doberman pinscher and brittany. Moments later, 4-year-old Sadie climbed the best in show podium where one of the women had stood.
"I thought it was well-controlled by our people," Westminster spokesman David Frei said, without elaborating. Frei, the host of USA Network's coverage, is a veteran of the show world and a longtime advocate of therapy and rescue dogs.
Sadie was a big favorite coming into the show, which is for 2,500 purebred dogs. There have been previous PETA protests at Westminster, but none nearly so dramatic. During every day of the show, the public-address announcer at the Garden reads an announcement urging people to visit shelters and adopt their dogs.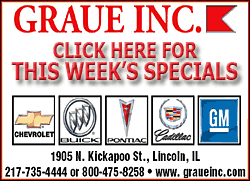 PETA contends the focus on purebreds leaves many mutts homeless. In a statement, vice president Daphna Nachminovitch said "euthanasia becomes a sad necessity."
Sadie earned her 112th best in show ribbon. The last time a show dog came to Westminster ranked No. 1 in America and actually won was 2001, when a perfectly primped bichon frise called J.R. did it.
"She was perfect," said Sadie's handler, Gabriel Rangel. "I couldn't ask for anything more."
Also reaching the final ring were a brittany that recently had two litters, a whippet that can run 35 mph, a Doberman pinscher headed into retirement, a white toy poodle who overcame his anxiety around crowds, a Canadian-bred French bulldog and a puli that twice won the herding group.
Her tongue out and her tail wagging, Sadie was right in step with Rangel. She is owned by Amelia Musser of Mackinac Island, Mich., and sports the champion's name of Roundtown Mercedes of Maryscot.