The civil rights leader appeared Tuesday night at a rally that drew a standing room only crowd of more than 1,200 people to a Portland church.
He also met with the family of Aaron Campbell, who was killed Jan. 29, and called for a special prosecutor and investigation. Family lawyers have contacted the U.S. Justice Department, he said.
"What happened to Aaron is not a matter of black and white, it's a matter of wrong and right," Jackson said at a news conference.
A Multnomah County grand jury last week declined to take action against Officer Ronald Frashour, who is white, but sent a letter to the prosecutor saying "something went terribly, terribly wrong."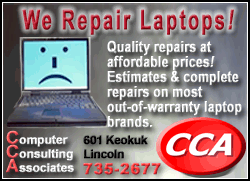 Campbell was shot in the back after emerging from an apartment with his hands over his head. He was reportedly distraught over the death of his brother earlier in the day. Frashour has said he thought Campbell was reaching toward his waistband for a weapon.
The grand jury found Frashour's actions were consistent with the use of deadly force. But jurors said in a letter to District Attorney Michael Schrunk that "our sympathies lie with the Campbell family and the mood of the community."
Black leaders rallied last week to call for changes in the Portland Police Bureau and to criticize police for what they said was a pattern of excessive force against minorities.
Jackson told reporters on Tuesday that Campbell's treatment was "beneath the dignity of man, beneath the dignity of this community."
"There was no threat to the man who pulled the trigger," he said.
Jackson also met with Mayor Sam Adams, Police Chief Rosie Sizer and City Commissioner Dan Saltzman on Tuesday.
Saltzman, who oversees the police, told The Oregonian that he would consider Jackson's suggestion that Frashour not return to regular duty Wednesday, as scheduled. He did not immediately return a phone call from The Associated Press.
Adams and Sizer pledged a full review of the shooting at a separate news conference earlier Tuesday, where they released recordings of 911 calls and a 630-page report on the police investigation.