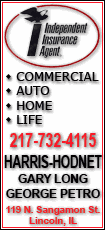 Ten dairy farmers formed Maine's Own Organic Milk Co., MOOMilk for short, last year after their contracts weren't renewed by large milk distributor H.P. Hood LLC. A year later, the first half-gallon cartons of MOOMilk have reached dairy cases in scores of supermarkets and natural-food stores in Maine, New Hampshire and Massachusetts.
MOOMilk gives consumers a new locally produced organic milk while offering farmers a glimmer of hope when the dairy industry is struggling, said dairy farmer Richard Lary, of Windy Acres Farm, in Clinton. In Maine, 200 dairy farms have gone out of business in the past decade, with 300 still in operation.
"We probably would have gone out of businesses without MOOMilk," said Lary, a third-generation dairy farmer who has 300 cows. "Hopefully this will take off, and if it does we can take on some of our fellow farmers and keep everybody in business in Maine."
There are an estimated 1,800 to 2,000 certified organic dairy farms in the United States, said Mark Kastel, co-director of The Cornucopia Institute, a farm research group in Wisconsin.
Three milk processors -- Dean Foods, Organic Valley and Aurora Dairy -- dominate the organic-milk market, he said. At the other end, there are a number of farms that bottle their own organic milk for sale at farm stands and local country stores.
In between, there are a handful of companies, like MOOMilk, that aim to become regional players, Kastel said.
The dairy farmers created MOOMilk after being put on notice last year from Hood, which is based in Lynnfield, Mass., that their organic milk was no longer needed because demand had slipped and there was a glut on the market. The farmers offered their product to national organic-milk companies but were turned away.
That left them with only two choices, or so they thought -- waste three years they spent earning organic certification and return to selling regular milk or go out of business.
Instead, they formed a type of business called an L3C, a low-profit, limited-liability corporation that's eligible to receive grants and endowments the same way a cooperative or nonprofit can.
"If these guys in Maine are successful, this will be a model to emulate," Kastel said.
The company formed partnerships with a milk hauler to take product to Smiling Hill Farm in Westbrook, where the milk is processed and packaged in half-gallon cartons.
Oakhurst Dairy sells and distributes the milk in supermarkets, and an organic-product distributor in central Maine sells and distributes it to natural and specialty food stores.
The milk is sold in dozens of Hannaford, IGA, Shurfine and other grocery stores in Maine, New Hampshire and northern Massachusetts, said Bill Eldridge, general manager of MOOMilk. The company plans to get into Wal-Mart Stores Inc. locations in Maine this month and expand into other New England states by the end of the year.