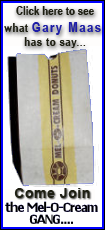 All that stood between them and the disgruntled professor -- now charged with killing three University of Alabama in Huntsville faculty members and wounding three others -- was a locked door and a table they used to barricade it shut. One of the survivors said he expected Bishop to shoot her way through their meager defenses at any moment.
"I didn't think I'd come out of the room alive," said Joseph Ng, an associate professor who was one of 12 people at the meeting when the shooting broke out Friday. "I don't think any of us thought we'd come out alive."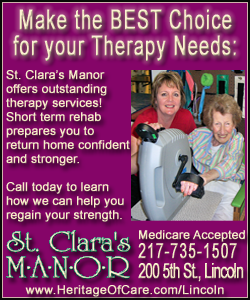 Killed were Gopi K. Podila, the chairman of the Department of Biological Sciences, and professors Adriel Johnson and Maria Ragland Davis. Two were wounded -- professor Joseph Leahy remained in critical condition and staffer Stephanie Monticciolo was in serious condition Tuesday. The third, Luis Cruz-Vera, was released from the hospital.
Bishop, a Harvard-educated neurobiologist, was arrested and charged with capital murder and attempted murder. She could face the death penalty, although the local prosecutor said he has not yet decided whether to pursue capital punishment.
Since she was arrested on Friday, Bishop's case has taken several surprising twists as alarming details about her past were revealed, including that she fatally shot her brother in 1986 -- a shooting that was ruled accidental at the time. On Tuesday, it was also revealed she was charged with assault in 2002.
The Alabama shootings erupted in the middle of a regular monthly faculty meeting on a quiet afternoon. Another attendee said the meeting was tranquil enough to allow him to focus on other work as he sat in the conference room that felt cramped with a dozen faculty members sitting elbow-to-elbow.
"It was an ordinary faculty meeting," said Robert O. Lawton, an ecology professor who was writing a manuscript on trees when the gunfire erupted. "And then it became unordinary."
That's when Bishop drew a gun and opened fire, Ng said. He heard a "pop-pop-pop" of a 9-millimeter handgun -- it sounded like a Chinese firecracker, he'd later say -- just before the room descended into a panic.
Bishop was targeting faculty members sitting closest to her, Ng said. As his injured colleagues went down, he and other survivors dived under the conference room table.
Then, within seconds, the shooting stopped, because her weapon had apparently jammed.
The lull gave the survivors an opportunity. Debra Moriarity, a biochemistry professor, scrambled toward Bishop and urged her to stop shooting, Ng said. Bishop aimed the gun directly at her and pulled the trigger, but it failed to shoot, he said.
Moriarity then led the charge that forced Bishop out the door.
"Moriarity was probably the one that saved our lives. She was the one that initiated the rush," Ng said. "It took a lot of guts to just go up to her."
The faculty members propped up the conference room table against the door and called 911. Then they braced for her to return, but Bishop never came back -- and Ng still isn't quite sure why.
"She could have killed everyone in the room," said Ng. "It could have been much worse."