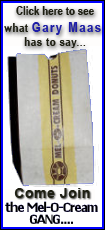 While few people are privy to the cloak-and-dagger operations of the Mossad, senior Israeli security officials not directly involved with the affair said they were convinced it was a Mossad operation because of the motive and the use of Israeli identities. The officials, who spoke on condition of anonymity because of a government order not to discuss the case, characterized it as a significant Mossad bungle.
The suspicions ratcheted up pressure on Israel to be more forthcoming over the killing of Mahmoud al-Mabhouh, a man it claims supplied Gaza's Hamas rulers with the most dangerous weapons it possesses. Israeli critics pointed the finger at Mossad, accusing it of sloppiness and endangering Israeli citizens.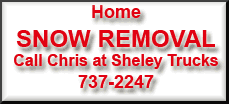 Dubai police this week released names, photos, and passport numbers of 11 members of an alleged hit-squad that killed al-Mabhouh in his luxury Dubai hotel room last month. Dubai said all 11 carried European passports. But most of the identities appear to be stolen and at least seven matched up with real people in Israel who claim they are victims of identity theft.
"I don't know why we are assuming that Israel, or the Mossad, used those passports," Foreign Minister Avigdor Lieberman told Army Radio in Israel's first official comments on the affair.
But Lieberman did not deny involvement outright, saying Israel rightly maintains a policy of ambiguity where security operations are concerned.
"Israel never responds, never confirms and never denies," he said. "There is no reason for Israel to change this policy."
Amir Oren, a military analyst for the Israeli daily Haaretz, called for the ouster of Mossad director Meir Dagan.
"What is needed now is a swift decision to terminate Dagan's contract and to appoint a new Mossad chief," wrote Oren in a front-page commentary. "There's no disease without a cure."