Mullah Abdul Ghani Baradar was arrested earlier this month in a joint operation by CIA and Pakistani security forces in the southern port city of Karachi, U.S. and Pakistani officials said on condition of anonymity Tuesday. The army on Wednesday gave the first public confirmation of the arrest.
"At the conclusion of detailed identification procedures, it has been confirmed that one of the persons arrested happens to be Mullah Baradar," chief army spokesman Maj. Gen. Athar Abbas said in a written message to reporters. "The place of arrest and operational details cannot be released due to security reasons."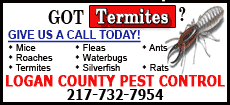 Baradar was the second-in-command behind Taliban founder and supreme leader Mullah Mohammad Omar and was said to be in charge of the day-to-day running of the organization's leadership council, which is believed based in Pakistan. He was a founding member of the Taliban and is the most important figure of the hard-line Islamist movement to be arrested since the U.S.-led invasion of Afghanistan in 2001.
The White House has declined to confirm Baradar's capture. Spokesman Robert Gibbs told reporters the fight against extremists involves sensitive intelligence matters and he believes it's best to collect that information without talking about it.
Baradar, who also functioned as the link between Mullah Omar and field commanders, has been in detention for more than 10 days and was talking to interrogators, two Pakistani intelligence officials told The Associated Press on Tuesday.
One said that Baradar had provided "useful information" to them and that Pakistan officials had shared it with their U.S. counterparts. A third official said Wednesday that Baradar was being held at an office of Pakistan's most powerful spy agency, the Directorate of Inter-Services Intelligence, in Karachi.
The officials spoke on condition of anonymity because they were not authorized to speak to the media.
Baradar's arrest suggests the Pakistani intelligence services may be ready to deny Afghan militant leaders a safe haven in Pakistan -- something critics have long accused them of doing.
Foreign Minister Shah Mahmood Qureshi called the arrest important and rejected suggestions that Pakistan was not cooperating with the United States against militants, citing as evidence recent military operations against Taliban strongholds in the Swat Valley and Waziristan tribal region.
"Our cooperation is beyond doubt," Qureshi told the British Broadcasting Corp. from Brussels.